Improve Notifications
Send Email Notifications to Certain Users when Requests are Declined
When declining a request, users can now pick and choose which individuals they want to receive the email notification.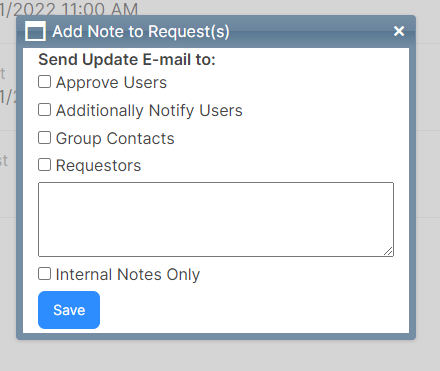 Notification of Blocked Dates Added or Modified
Administrators in ML Schedules can now be notified when a Blocked Date is added to their system.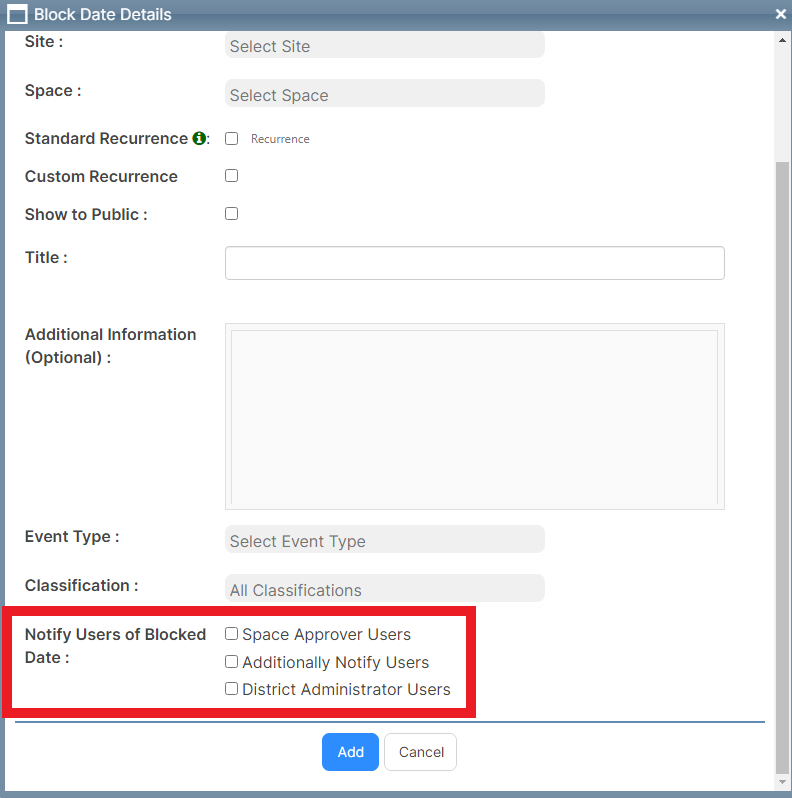 If a user falls under one of these three categories, they will receive a notification via email.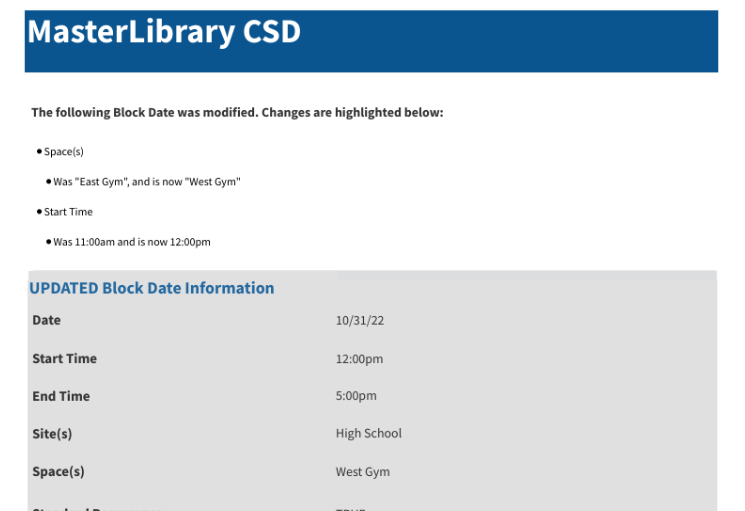 Improve User Experience
Undo Cancel Button/Option
Users now have two options when it comes to a cancelled event: Restart which will bring the event back to the beginning of the approval path, or Undo which will not require the approval process to restart. Please click HERE to learn more.

Improve Invoicing
Invoice line for App Fee - Modal to show Requests covered by App Fee
There is now a reference on invoices of which request(s) the app fees come from

New Online Payment Integrations
ML Schedules now has integrations set up with SchoolPay and Vanco (RevTrak). If you want more information on how to set this up, please reach out to our team.
If you have any questions regarding the release of these features please contact our support team here: https://support.mlschedules.com/hc/en-us/requests/new