Improvements to Overall User Experience
Public/Internal Gallery View.
Districts can now set up a view for their community to view all their buildings and locations, along with the images. Requestors must be logged in to submit their request, but the page can still be accessed if not logged in. Please click HERE to learn more about this feature and setup configuration.

Find a Space/View Availability.
The previous page, View Availability, has been updated to "Find a space." This feature update now allows requestors to filter for locations based on Max Occupancy and Field questions such as "Do you need a podium?". Please click HERE to learn more about this feature and setup configuration.
Email Notifications
Hide Admin Only Fields.
Any Field set to 'Admin Only" will no longer appear in any email notifications.
Double-booking Notifications (Integrations)
We now send out double-booking emails for the following integrations.
- iCal
- EventLink
- DragonFly

The user to be notified of these can be found under your integration settings. "Receive External Event Double Booked Emails (Comma Separated):"
Group Improvements
Prevent Requests past a group expiration date.
Admins can now set up at the classification level a setting that will prevent groups from submitting requests past their insurance expiration date. Please click HERE to learn more.

Require re-approval on groups with new insurance.
There is now a Classification setting that can be enabled for a group to be re-approved after uploading a new insurance file. Group Classification Managers will get an email when a new file is uploaded and will be responsible for re-approving the group before they can submit requests again. Please click HERE to learn more.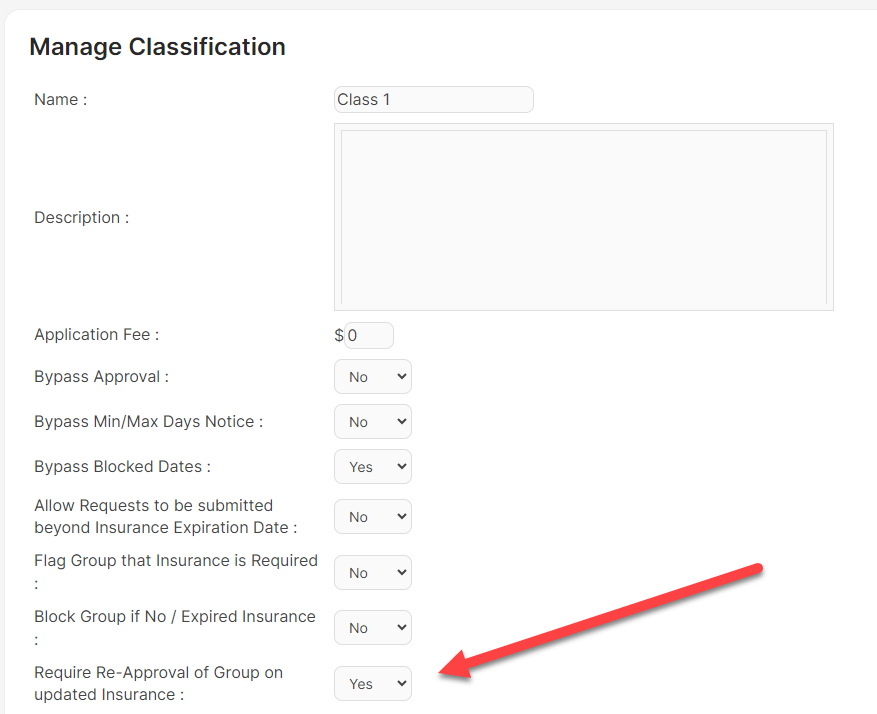 General Improvements
Ability to inactivate fields.
Admins can now inactivate fields they do not want to use anymore. These fields will no longer appear on the request form, but all past requests will keep that data. Please click HERE to learn more.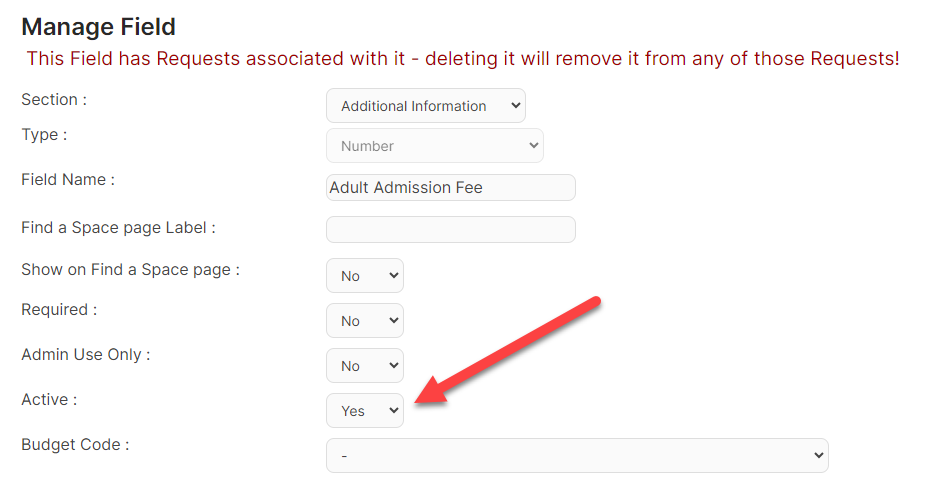 Field Report Update.
Anyone with the "View Reports" permission now have an option when viewing the field report to export "All Fields" in one report instead of adding all of the columns manually.

Hide Group Manager Information on Request Details.
Admins can configure certain roles in MLS to prevent them from seeing group information. Once a role is selected, they cannot see anything in the group tab on the request details page. Please click HERE to learn more.

Expanded Send Email (Invoice Module).
We expanded this module to show the full Manager's Name and their email since requestors can have multiple emails and groups.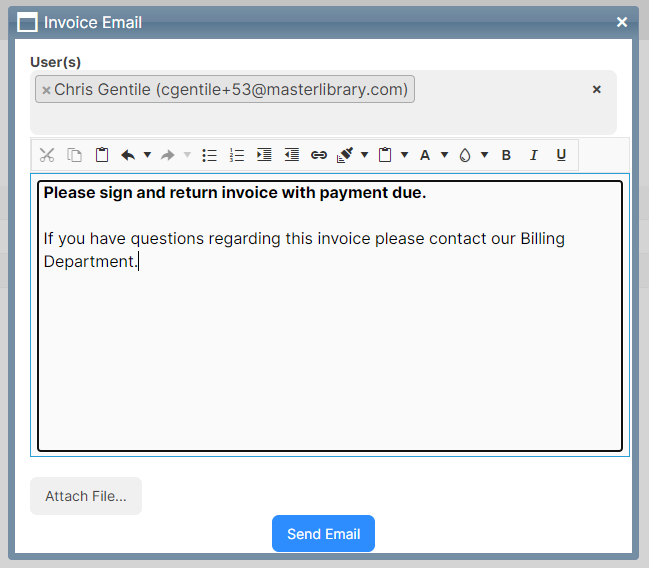 Contract Improvements
Additional Charge Description.
When adding a description with an additional charge, the description now appears on the contract.

Send Contact at Pending Status.
Previously we only allowed Contracts to be sent at the Pending status if they were recurring events. Now the option is available for Single Events (one-time event).