ML Schedules™ allows Additionally Notified users to setup an email reminder of upcoming events they need to be aware of.
Note: The user not only needs the Additionally Notified Role in their User Settings, but must also be set up to be notified on specific Spaces or Fields.
This can be set up by taking the following steps, while logged into ML Schedules™:
1. Select Profile from the top of your screen.
2. In the Field Email Reminder: Send Details for Events Scheduled for the following # of Days, enter the number of days of events you would like to include on the email.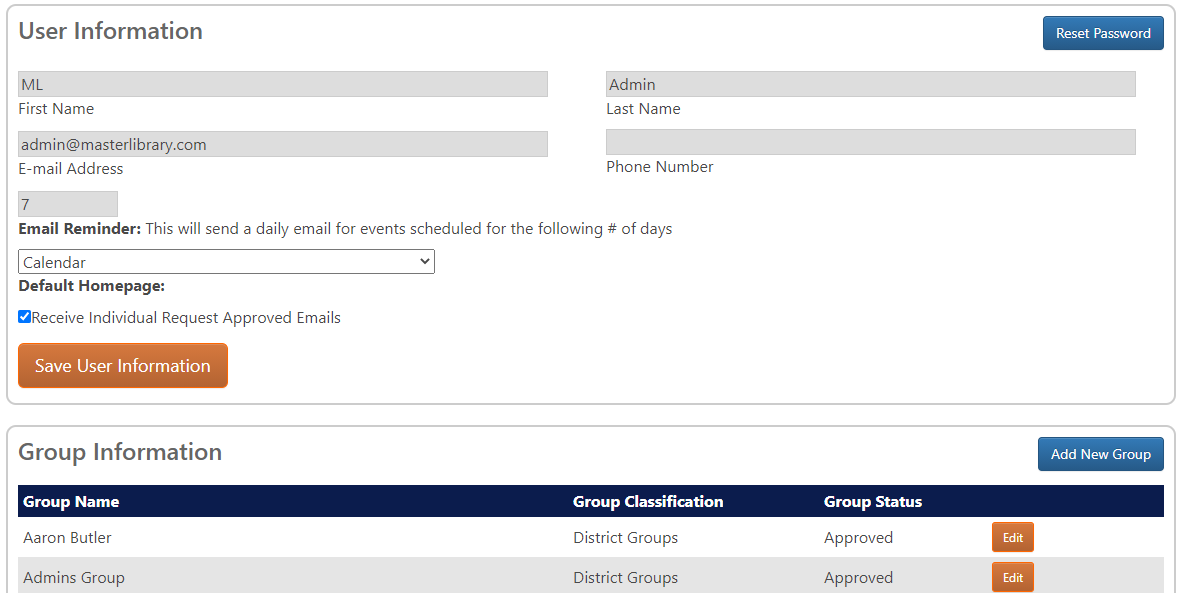 Note: The "Receive Individual Request Approved Emails" checkbox allows you to disable the approved emails from being sent to you. This will default to being checked.

3. Select the Save User Information button to save these changes.
You will then receive Upcoming Events email reminders, that include:
Event Id (with link to full event information page)

Site/Space

Group Name

Event Name

Date/Time

Event Details (Additional information, Equipment, Personnel, Notes)
Note: Anytime the Additionally Notified role is added to a User. The default number of days will be set to seven.

Example Email: