The Additionally Notify user role allows email notifications to be sent to certain staff members who need to be notified of approved district events.
Additionally notified users may be set up to:
Always be notified when a specific facility (Space) within the district is being used, or;
Be added during the Request approval process, depending on the details of the event (i.e. Equipment or Personnel is needed)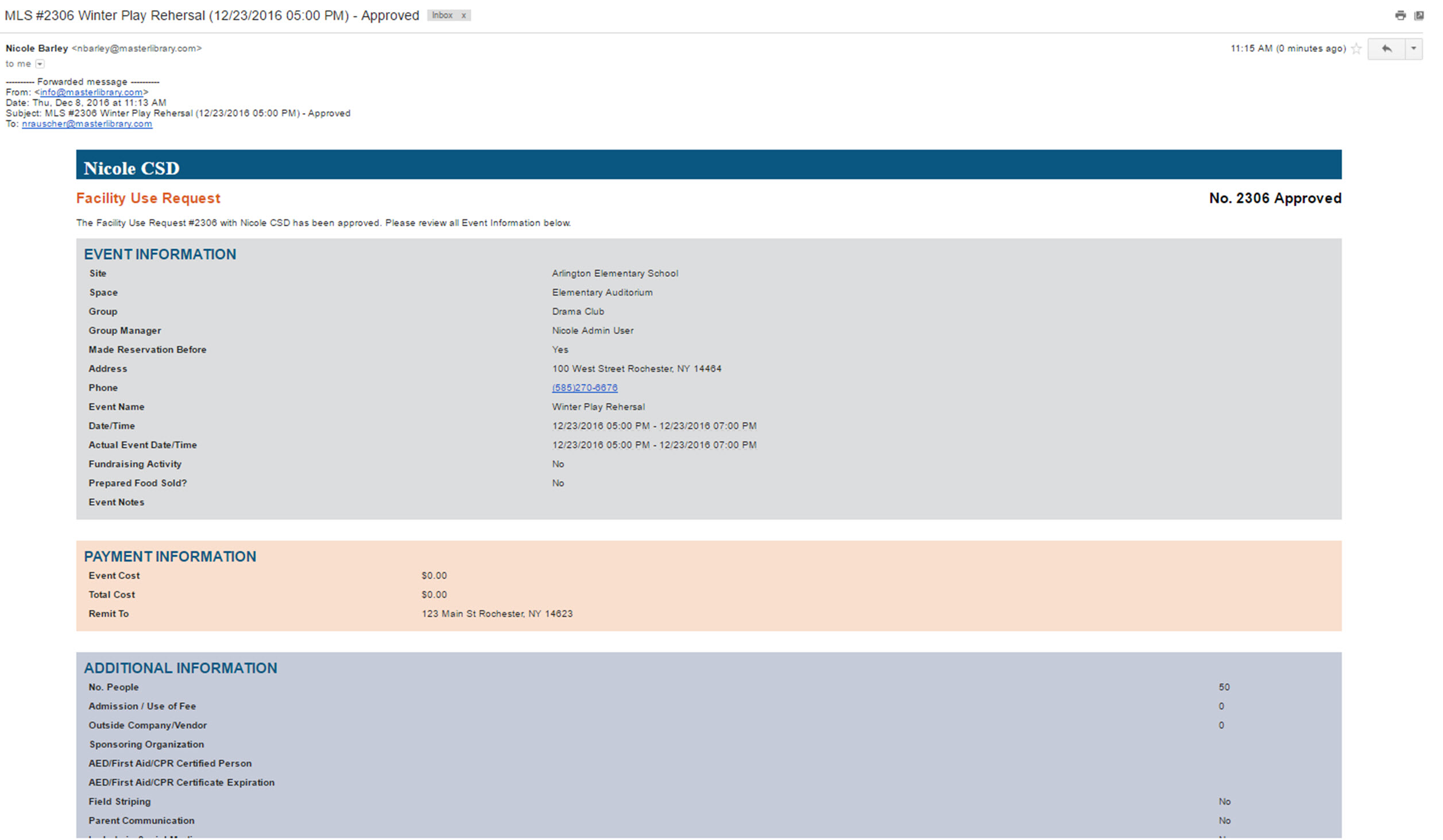 Examples of Use
A specific custodian needs to be notified whenever there is an event in a specific location.

A projector and microphone were requested so the AV support person is set as a notified user if needed.
District Admin Note: Click Here to see the procedure to assign a user the Additionally Notify role.