Finalize Approval Button
Users with the Manage District Settings permission will have the ability to select the new action button "Finalize." The button allows you to approve a request in one action. Previously, users had to select the approve option for each step when approving on behalf of someone. Please click HERE to learn more.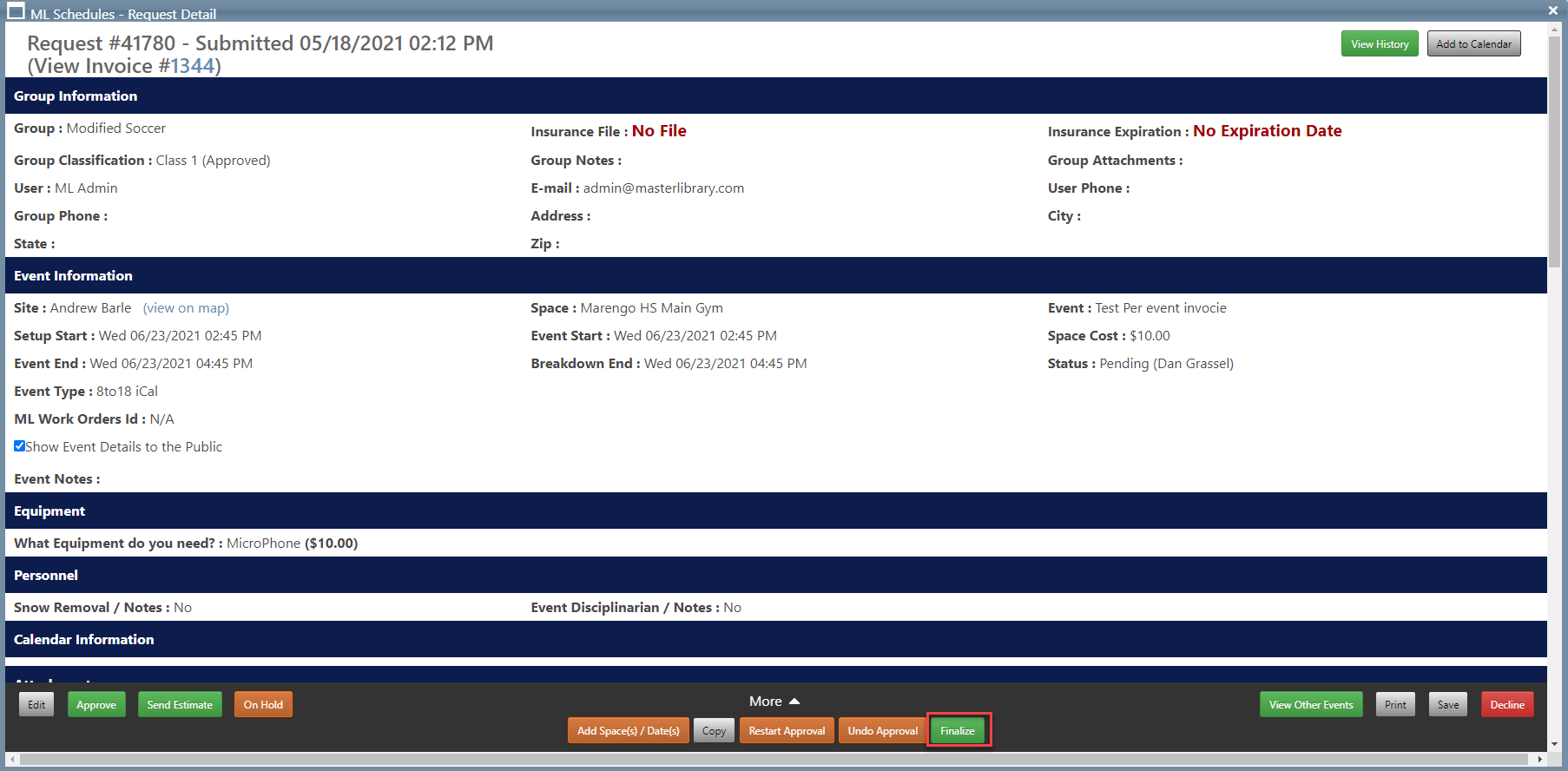 Turn off "Request Approved Emails for Additionally Notified Users."
Users with the additionally notified role can now turn off email notifications for approved requests. This can be used if they only want to receive the upcoming events email. Please click HERE to learn how to enable the feature.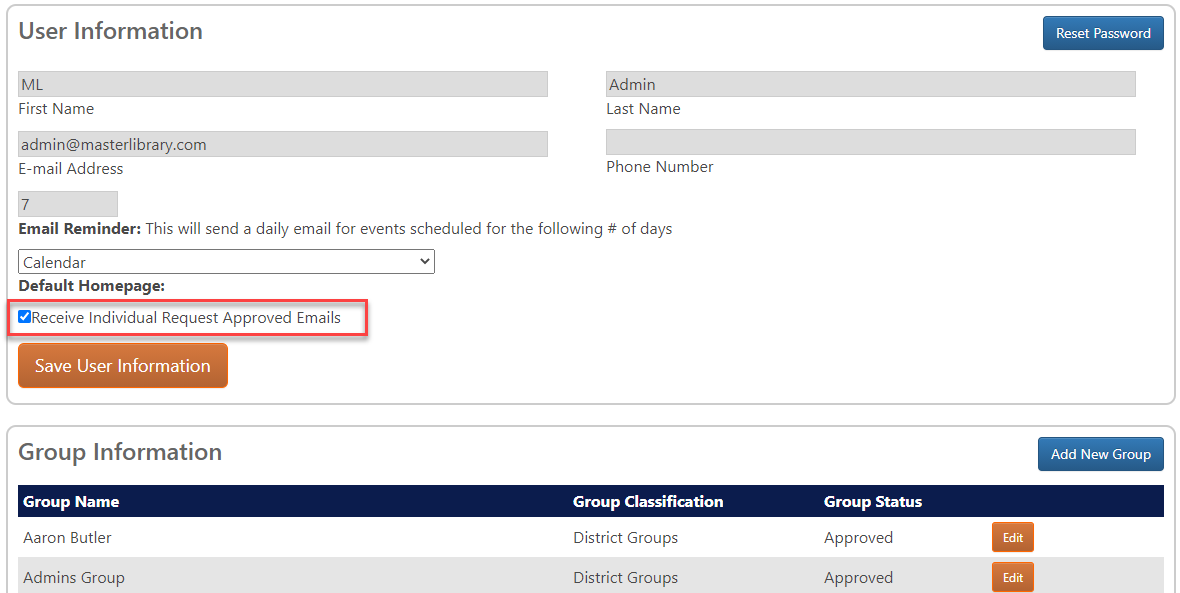 Attachment Section Update
When editing a recurring or multiple space request, users can add attachment(s) to multiple requests at one time. This section was previously not editable unless you were editing one occurrence at a time.

Additionally Notified Users Update
"Additionally Notified" users can now see internal notes and add internal notes as well.
Previously, only these users were able to see internal notes and add them.
Manage District Settings

Approve on Behalf of Others

Edit Requests

Approver