We went through with a significant change this past month, consolidating the four previous Request types into one Request method. We also added some additional features, including another filtering option on the Calendar.
One Request Method Update
As of 5/22, we moved to the one Request method. All four of our previous Request Types have been consolidated into one. You can access the new Request method via Calendar or the New Request option at the top right of the screen. Please click HERE to learn more.

Additional Calendar Filter for Public and Private Events
We have added a new filtering option to the Calendar. Users with the View Reports permission will be able to filter for public events and private events. Please click HERE to learn more.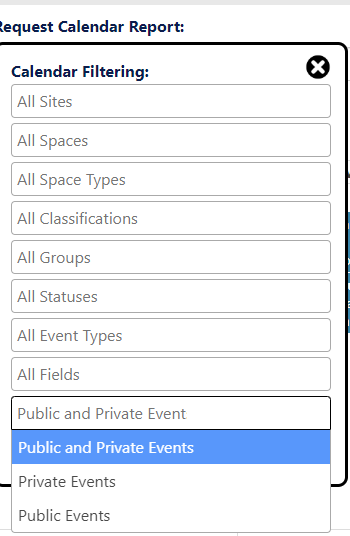 Internal Calendar View for Districts Websites
In addition to adding a public calendar to a district's website to display public events, districts can now embed a calendar on their staff page showing all events within the system, including private and public events. Please click HERE to learn more.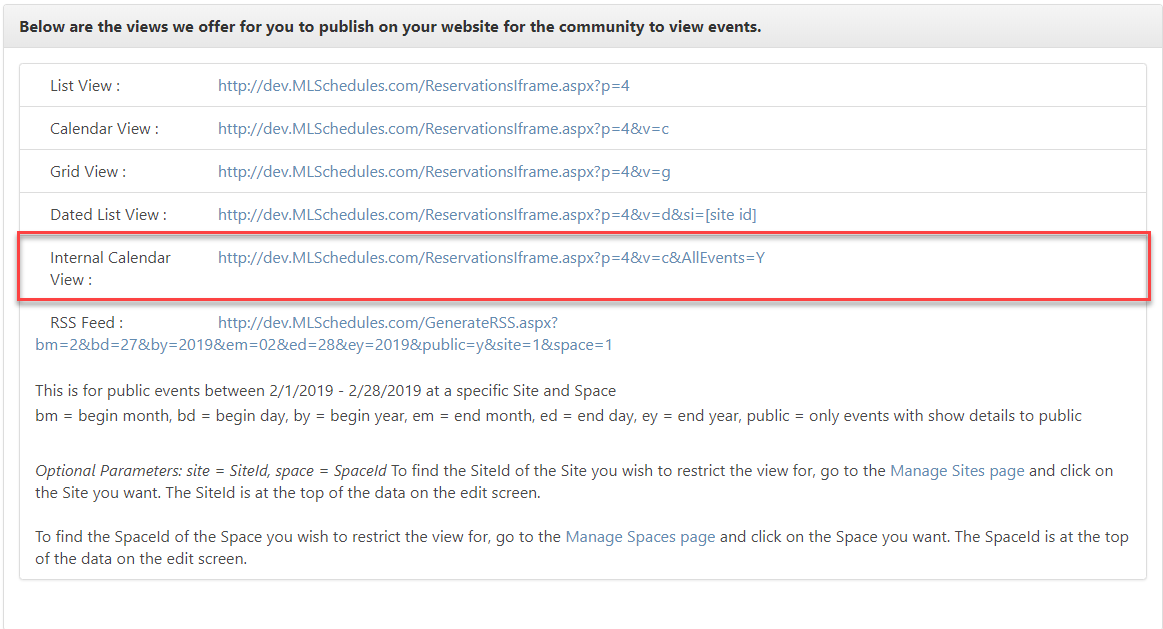 Away Space for iCal integrations
It has come to our attention that some users would like to show their away games via athletic integrations in MLS. Previously we had the option but did not have a way to dedicate a certain Space for those away games. Now we have the ability to set a dedicated Space for away events. Once that is done, the rest of the information will be brought over in the Event Title. Please click HERE to learn more.