Header / Side Nav Update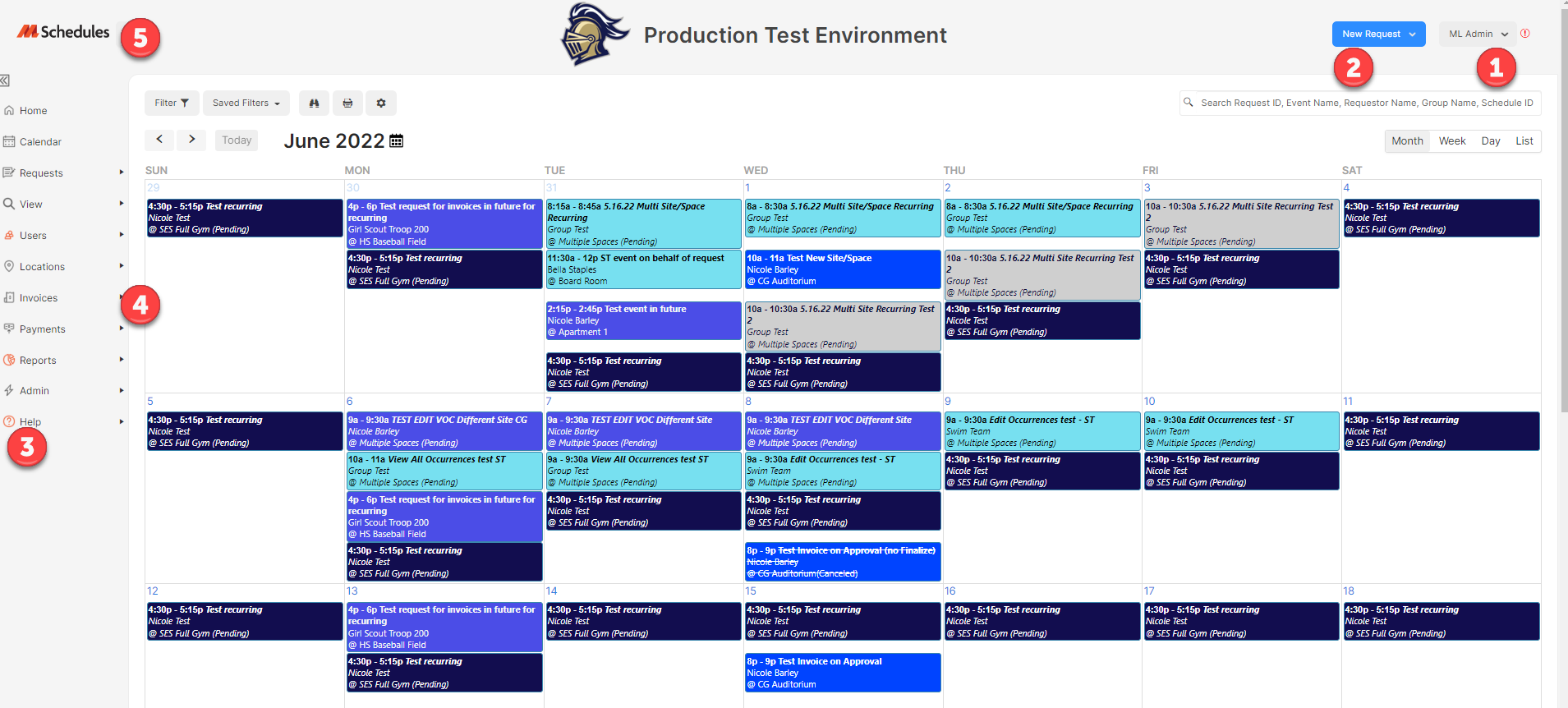 User Profile is now in the top right corner. The user's name will be presented with a down caret that the can select to view/edit their profile and logout

The New Request button is to the right of the profile button on the header now

Our Help resources have moved to the bottom of the side navigation

Our menu experience has changed in that the menus will now open only when clicked on. This will make navigating the menus much less frustrating from the user's standpoint.

Our Switch-To menu has moved to the top left corner
Menu Update:
We have moved some menu options around to make it more intuitive for the user.
Many of the Settings options have moved. For a complete view of menu options that have moved, please refer to here:
Calendar Update
Before: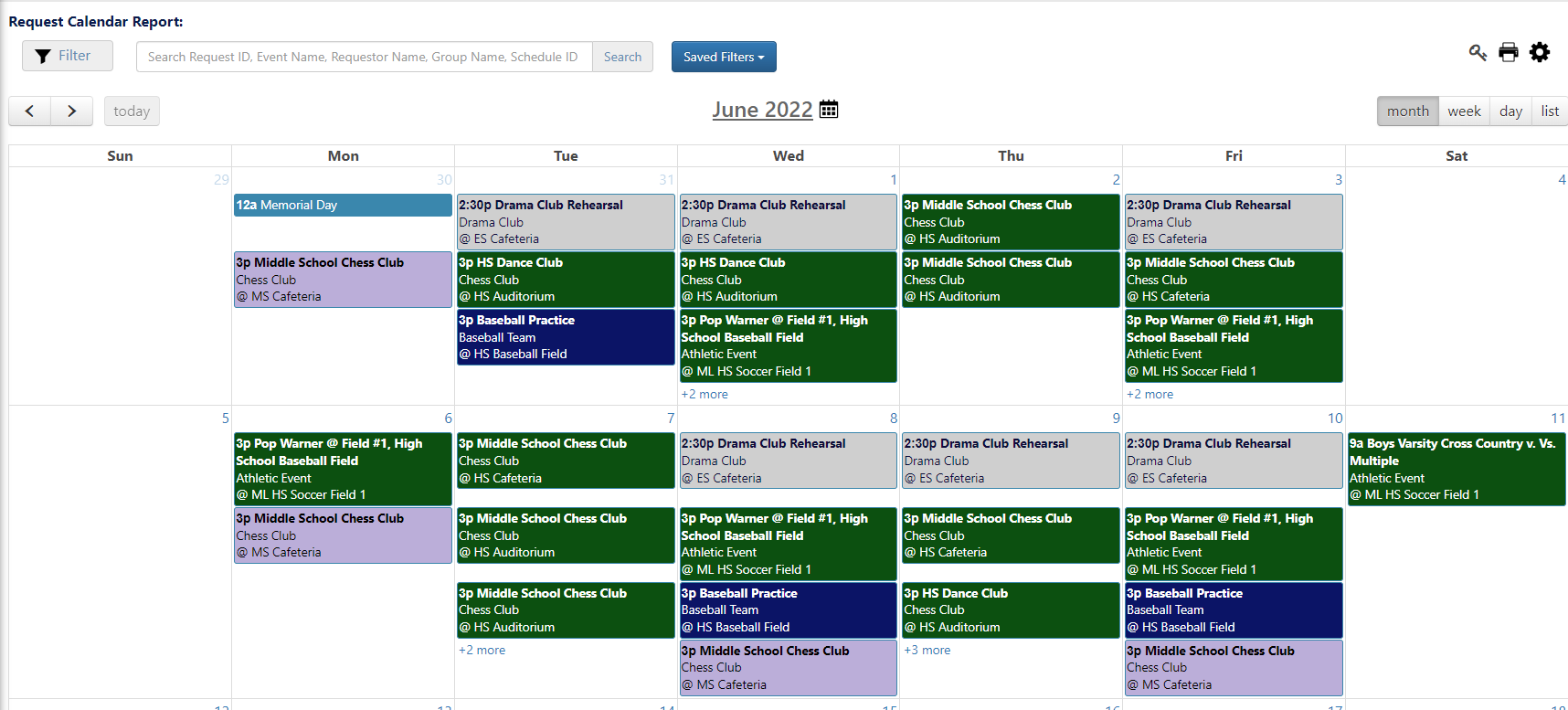 After: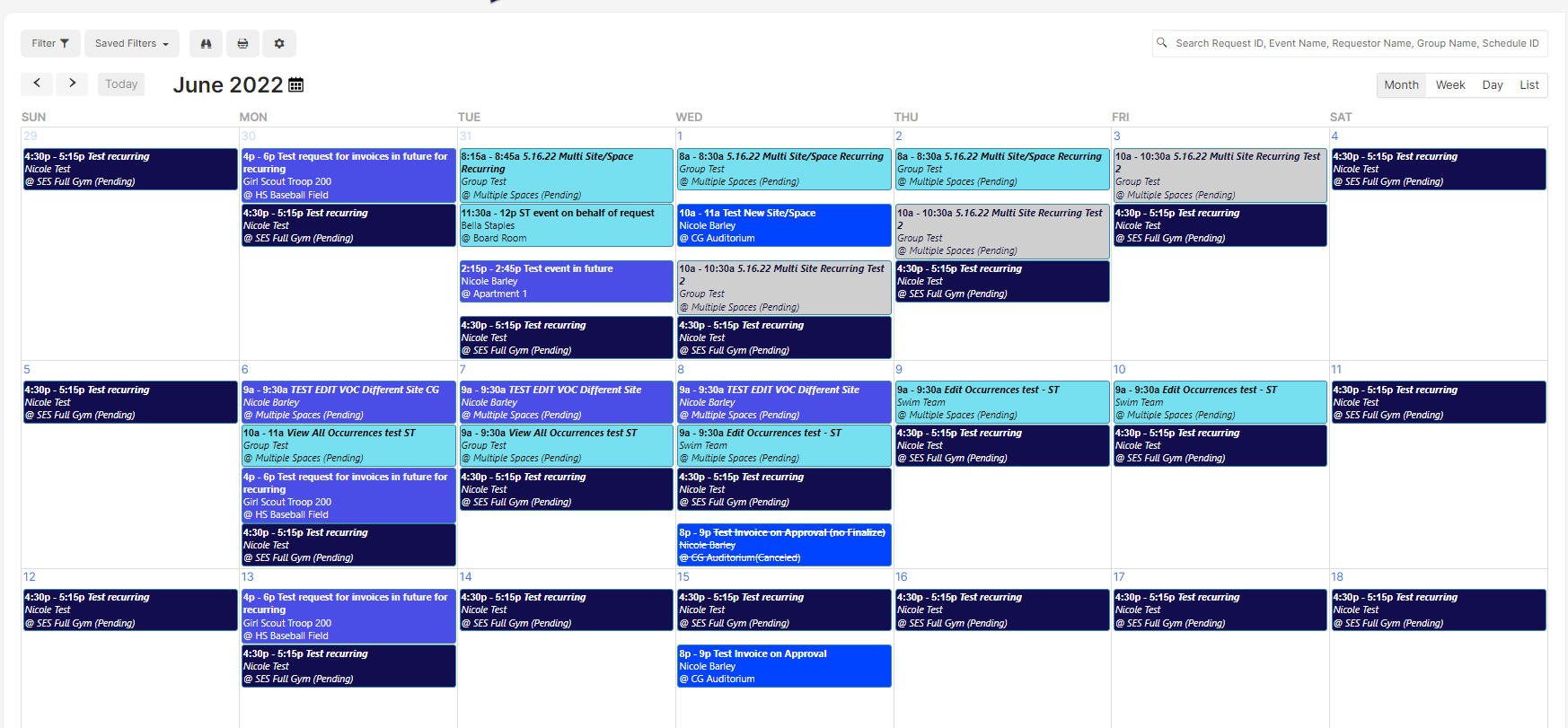 The functionality of the calendar has not changed, just some modifications to the design. Updated icons and styling give it a subtle upgrade
Request Detail Page: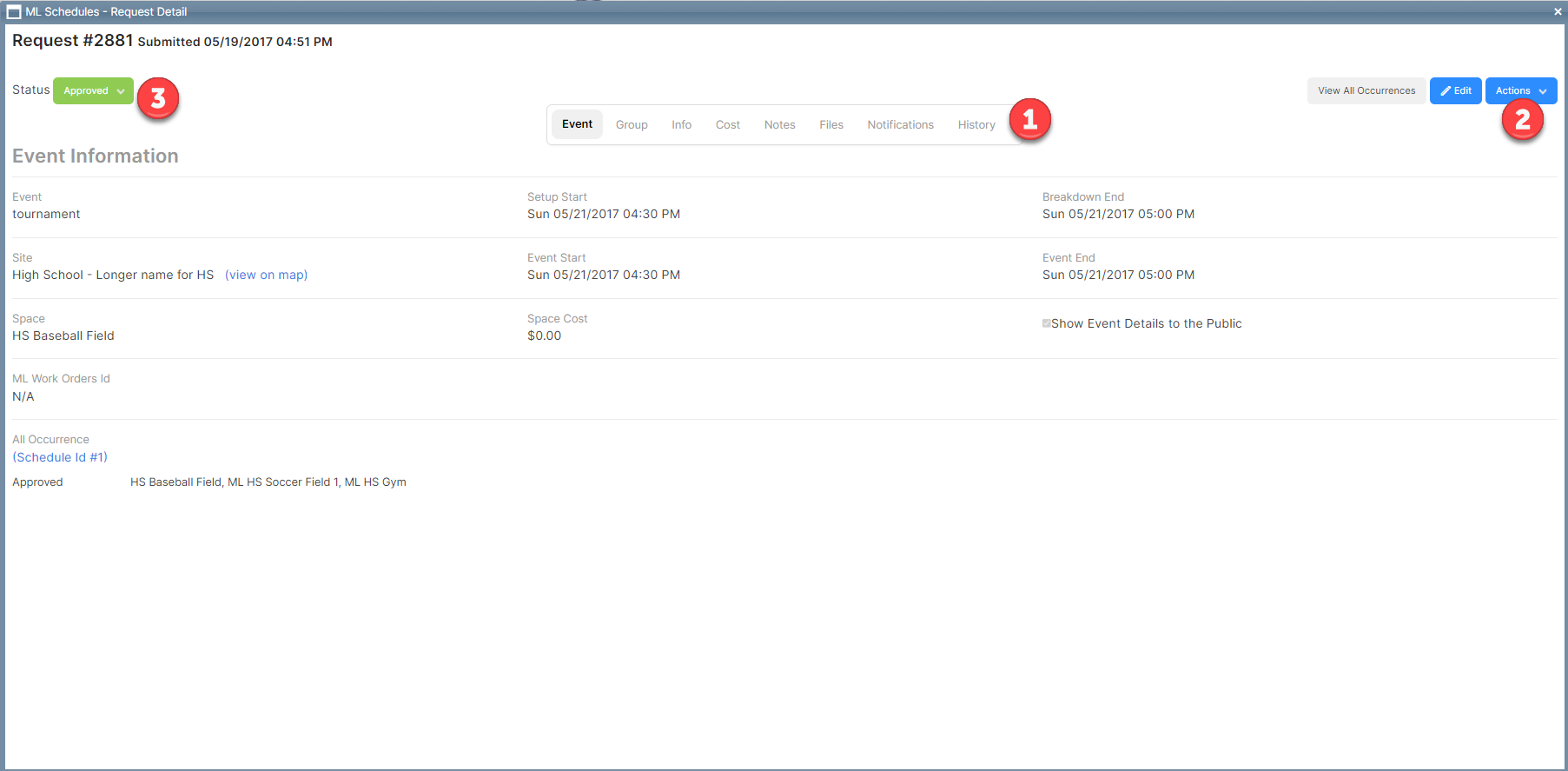 The Request Details page received a major facelift. We eliminated all of the buttons on the bottom page, gave the details of the request some room to breathe and made the status more prominent
The Request Details page has been organized into tabs (with a new tab design) to make it easier for users to digest and compartmentalize all of the information on a request. Hitting the edit button will still take the user to the edit request page. And there is a separate edit and save button for the notes section as that felt like a better experience to enter notes and save them right from that tab.

2. There is an "Actions" button on the top right side of the modal now. This is a drop down that contains many of the items that were formerly buttons at the bottom of the page prior to the update.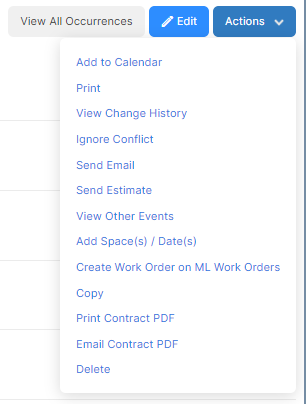 3. The Request status is now more prominent as it is at the top left of the page. The status color changes based on the status and the drop down area makes it easy to update the status. Status update options are dependent on the current status.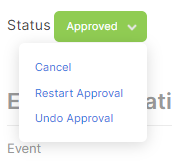 View Multiple Requests:
The View Multiple Requests page has been updated. The functionality remains the same and there is planned work later in the year to simplify and improve the process of managing and edit multiple requests.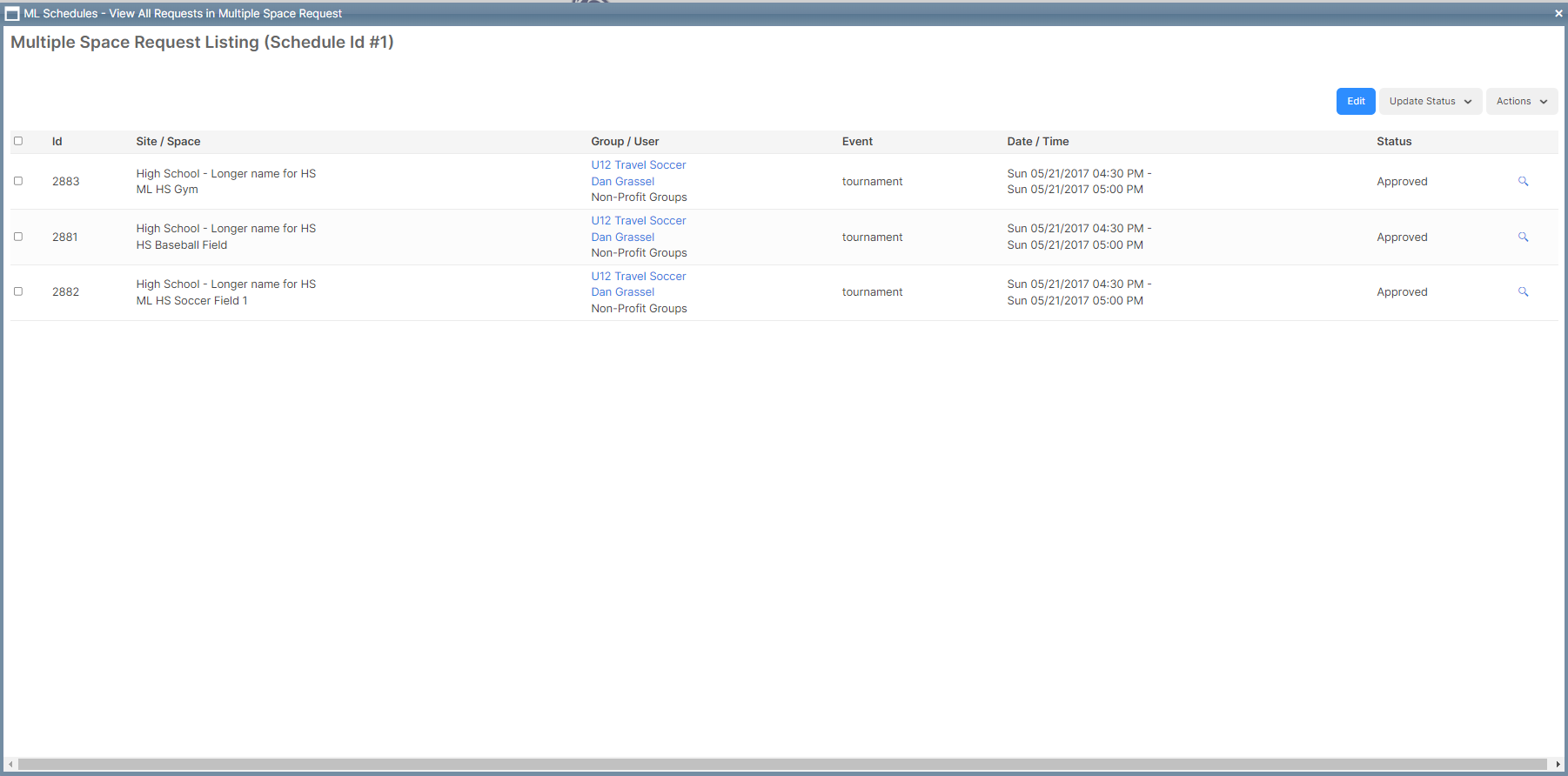 We have taken the plethora of buttons on this page and placed them under an Action button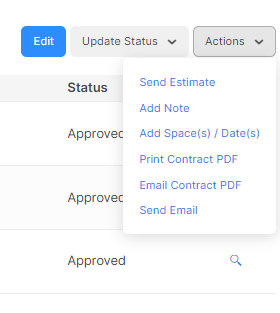 Grid Pages:
Outside of the request pages, our next focus is updating all of the grid pages. You will notice the design is much cleaner with less buttons (again using the action button) and new icons inside of the grid
Pages that have received the grid update for this cycle are…
My Requests

View All Requests

Awaiting My Approval

All Pending Requests

On Hold Requests

Upcoming Events

Future Conflicts

Awaiting Payment

Manage Sites

Manage Spaces

Manage Fields
Profile Page
New design has been applied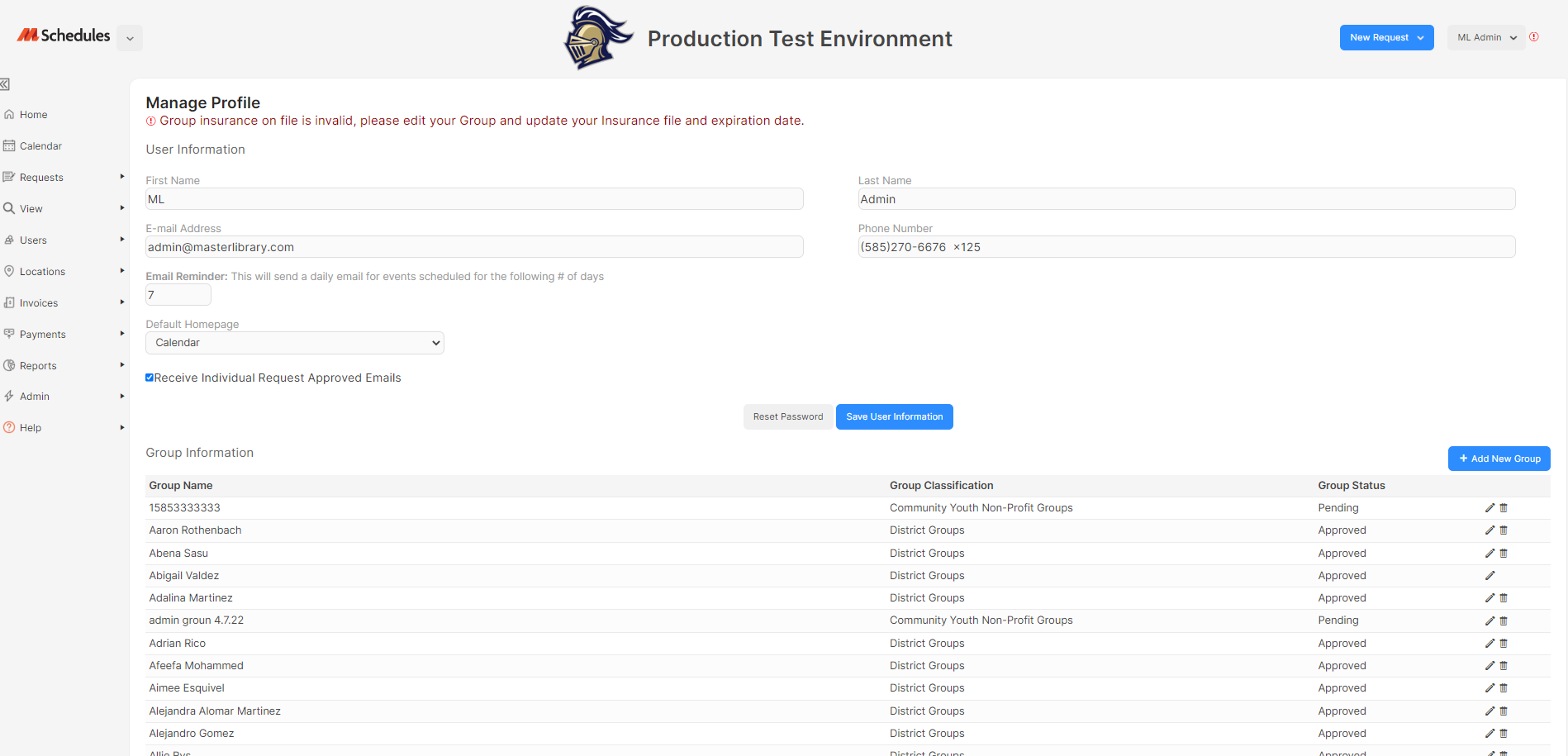 Registration Page
New design has been applied