Our team has been hard at work on some new features that you can benefit from in 2020. The features we released are going to enhance your ML Schedules experience. Here is a list of features, along with some additional information.
Updated Approval Paths
---
We're excited to share with you that we rolled out a new update improving the Approval Path settings. There is now a separate "Manage Approval Paths" section that can be managed through the system settings. The new Approval Paths allow unlimited approval steps and also allows for multiple users to be a part of one approval step. Please click HERE to learn more.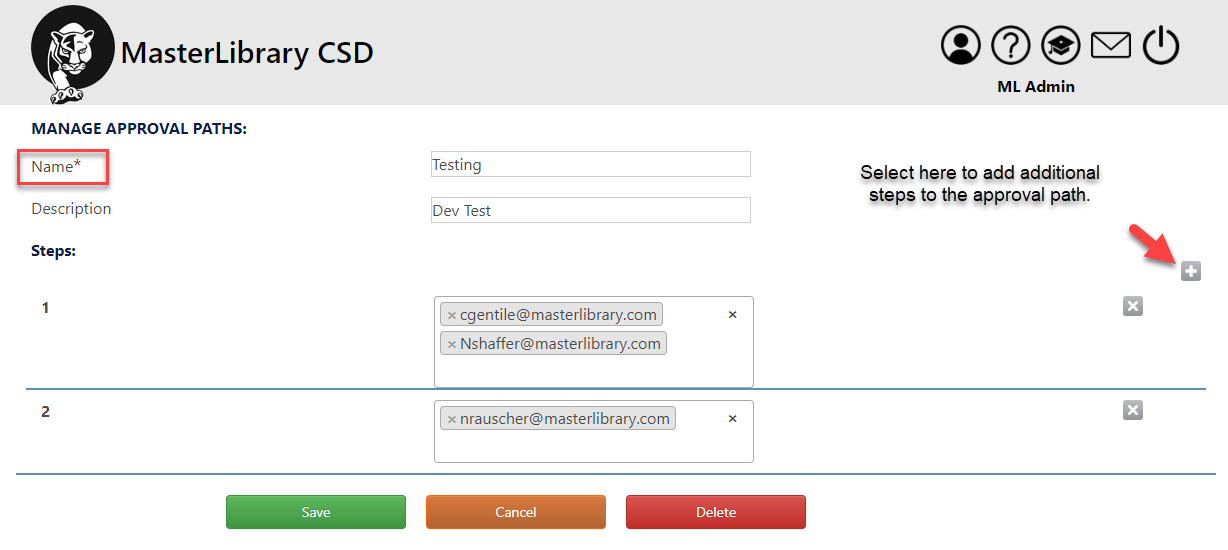 Public View of the Request Details page
---
There is now a new view of the "Event Details Page" for the users that use the Public Display calendar. Once an event has been selected, all details will be available along with a Google Maps view of the location. We have also created a section for the event to be shared on social media.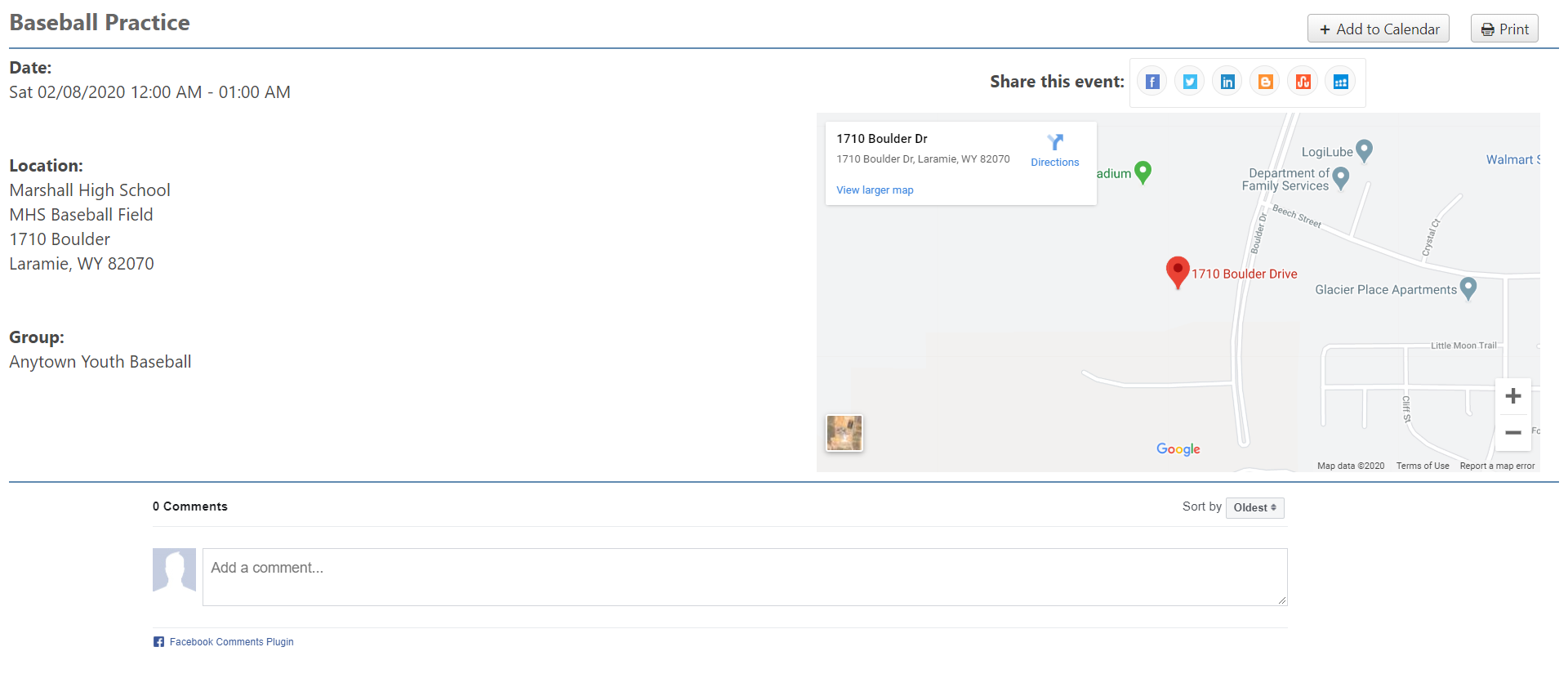 Notification setting for when new group files are uploaded
---
You can now notify specific Users when a Group uploads a new file. These users will be notified via email when a new group file is uploaded. The email will have the file(s) attached to them to view as well. By default, there will be an update that will set up the existing Group Classification Managers to receive these notifications. The setting will be found under the District-Wide Settings.

Updated the Summary and Detail Reports to display the day of the week
---
The Summary and Detail Report will now include the Day of the week and the Date.

Recurring Event Notifications will display all Occurrences within the email notifications
---
All Recurring Request notifications have been updated. All Occurrences will now be listed toward the bottom of the email along with the dates.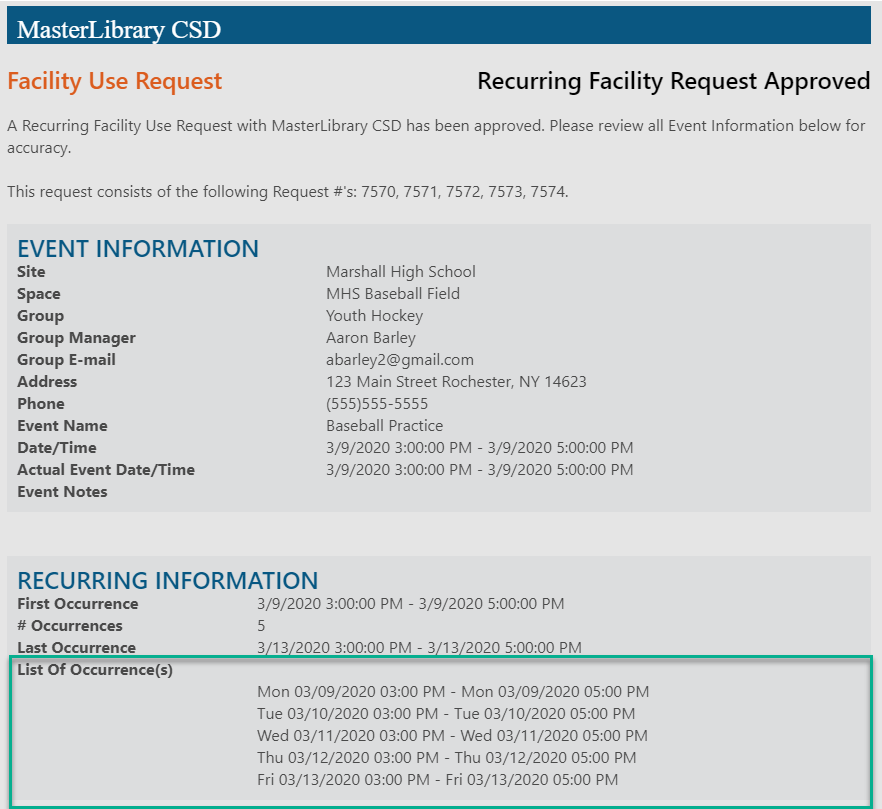 New "View Other Events" button when viewing the request details page
---
The "View Other Events" button allows Approvers to quickly view other events going on at the same site and day as the request that they are viewing.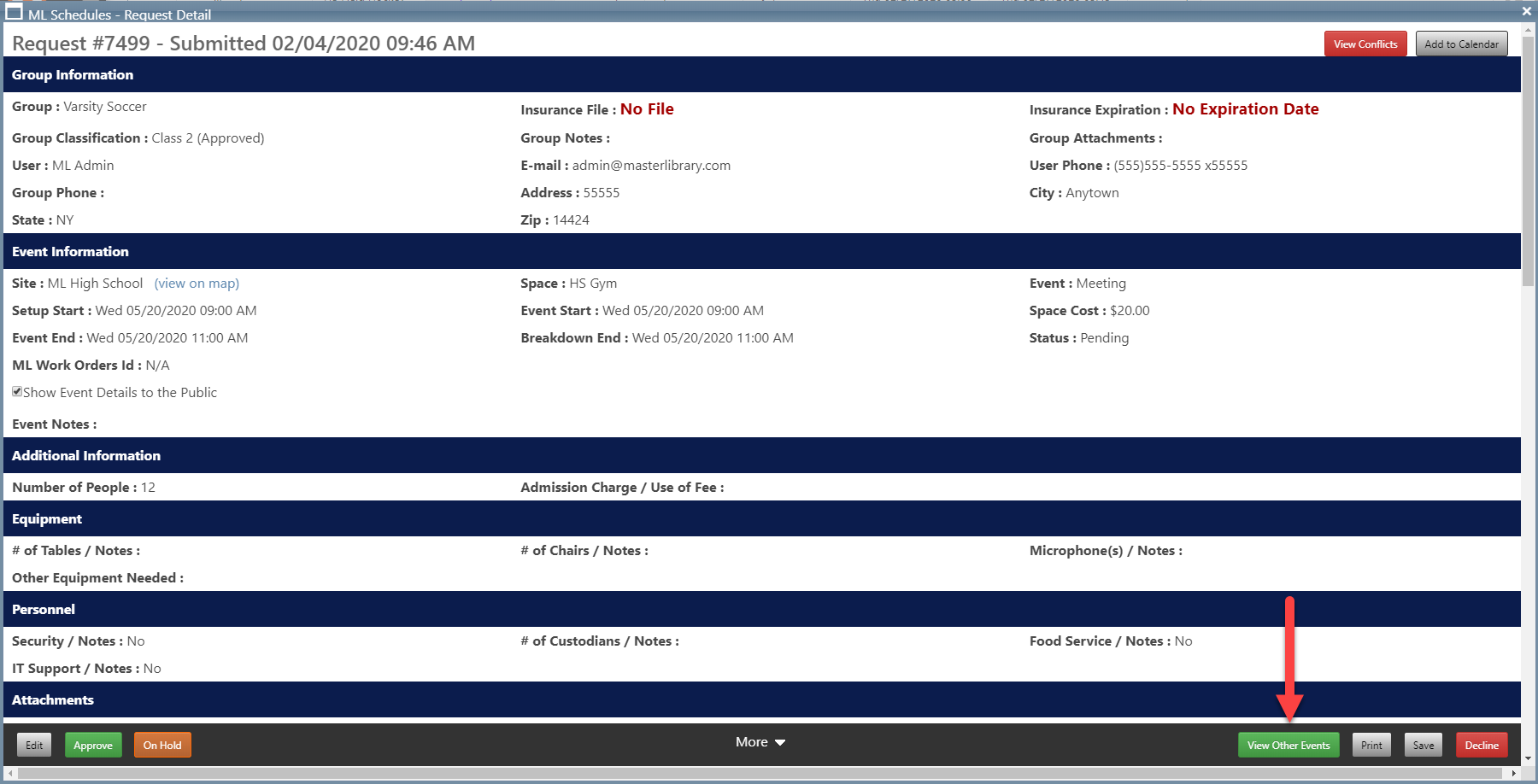 The other events will be displayed as shown.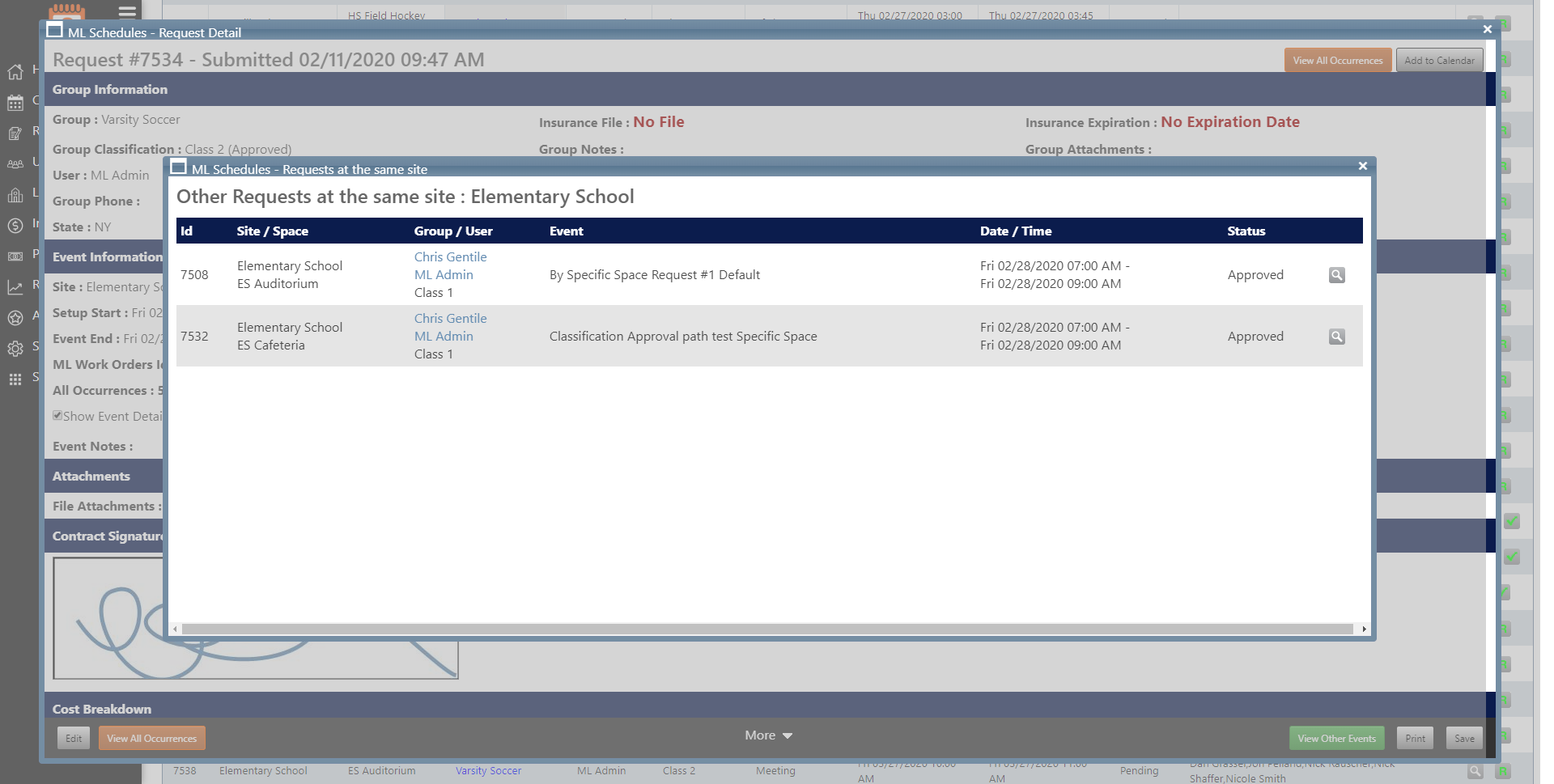 Automated Daily Reports Update
---
Schedule Star, Google, and other iCal events that are being synced to ML Schedules will now appear on the automated daily reports.
If you have any questions or would like some help setting up one of these features, please reach out to our Customer Success team by submitting a support ticket.