We have been working on some new features, and we are happy to finally share them with you. We made these recent updates to improve the system and add some common feature requests to enhance your experience.
Updated Request Details Page
We made some changes on the Request Details page such as adjusting the color scheme and creating a static action bar. Creating the static action bar enabled our users to take action on the request, no matter where the user was scrolled to on the page. Please click here to learn more.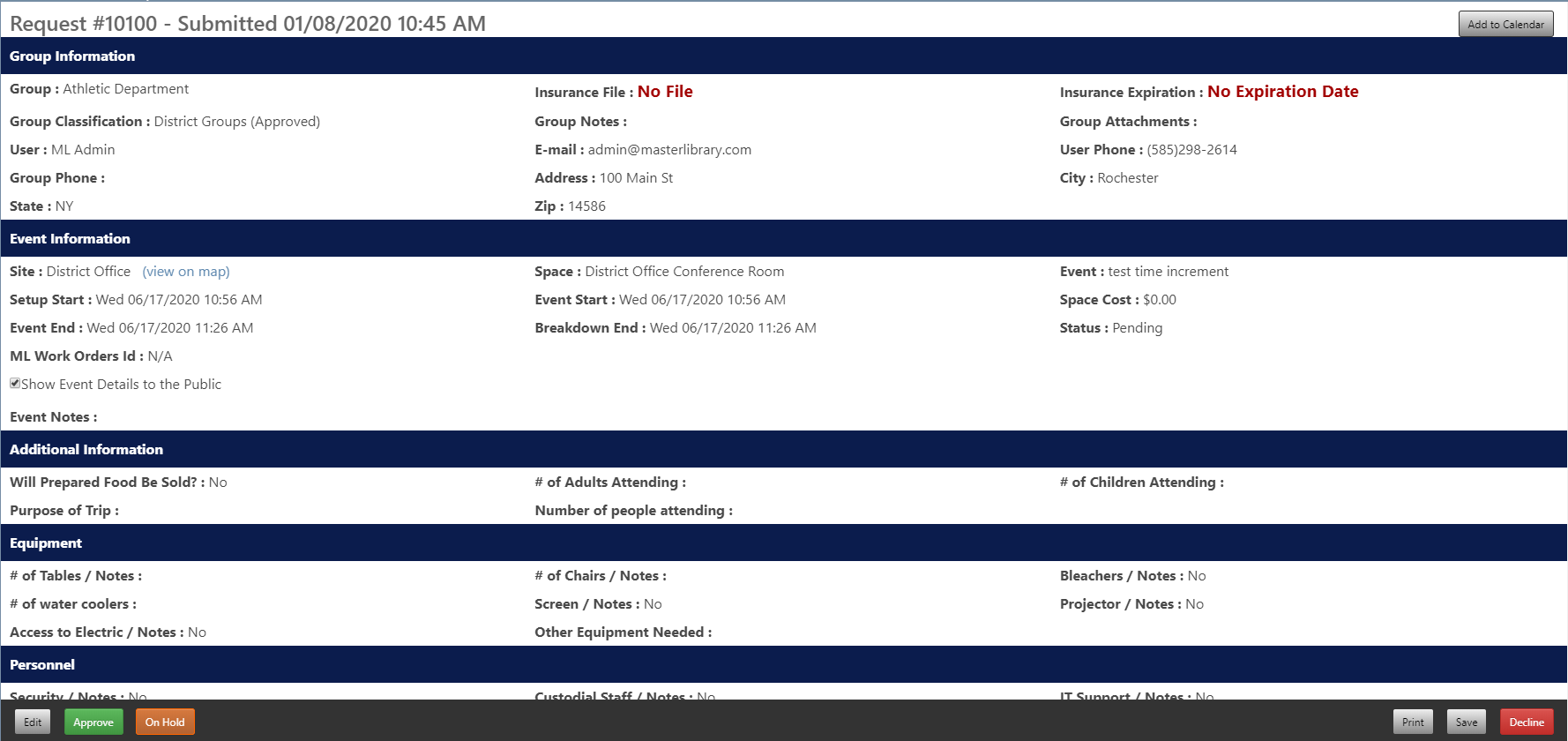 Declined Groups will now appear on the Manage Groups page
When Groups were declined originally Users were not able to locate the Group unless they re-applied for a Classification. We made the adjustment to show declined Groups so they can be internally managed. Once a Group has been declined, Admin users now have the ability to change their status to Approved if needed as well.



Note: Declined Groups can be filtered using the Status column on the Manage Groups page.
Changes to the "Request on Behalf of" feature

All Groups will now be shown in the "Request on Behalf of" dropdown menu. There is no longer a setting that has to be enabled for the Group to show up in this list.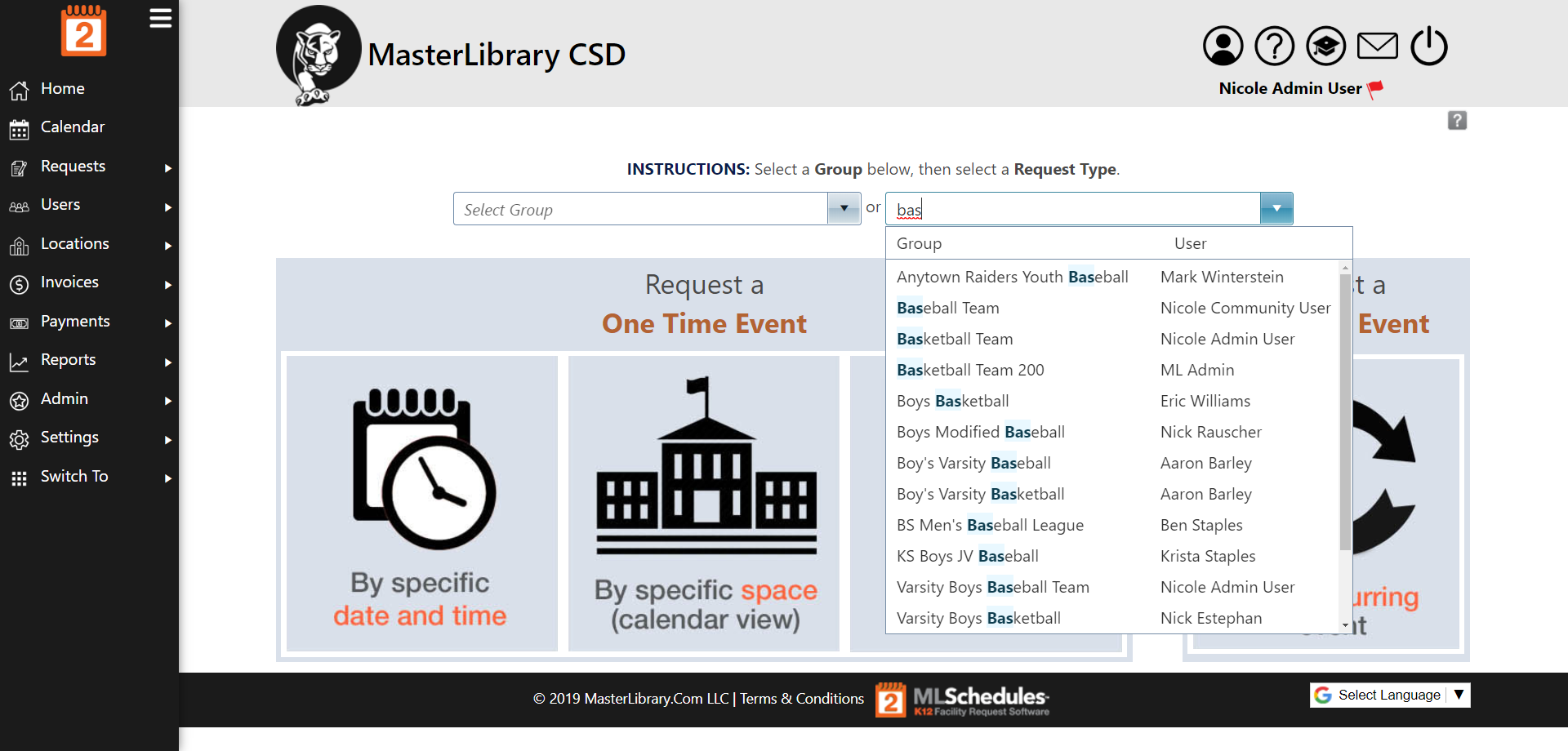 We also have made "Request on Behalf of" an individual permission that can be granted for certain users. Before this permission was only available to District Admin users, however that also granted the users other permissions.
Note: This permission and can be added on the Manage Users page.
Min/Max days notice can now be set up for each classification.
We have gone ahead and moved this setting to the Classification section. This will allow you to set up specific settings for each classification in regards to when they are allowed to submit requests. You can click here to learn more.



Option to Automatically Block Groups that have past due invoices.
We now allow Districts to Block Groups that have past due Invoices. This setting can be found on the Manage Classifications page when editing a Classification. You can click here to learn more.



Prevent new outside groups (certain classifications) from creating a group without uploading a certificate of insurance.
Districts now have the ability to block Groups from applying if they have not uploaded insurance on the registration form. This is based on the Classification Settings "Require Insurance Block." You can click here to learn more.
Changed the Additional Notifications section on the request details page.
Rather than having multiple checkboxes that need to be filled for this section we changed the interface to make adding a user simpler. You can select multiple options and type in the text field to search for a user.


We now Allow PDF, JPG, or PNG files to be uploaded for insurance and group files.
The system only allowed PDF files to be uploaded to the insurance and additional group files section and we now allow JPG and PNG files as well.