User Experience Improvements

Additional Information when Modifying Requests
In our request modification email we are now specifically highlighting the changes that occurred in the request.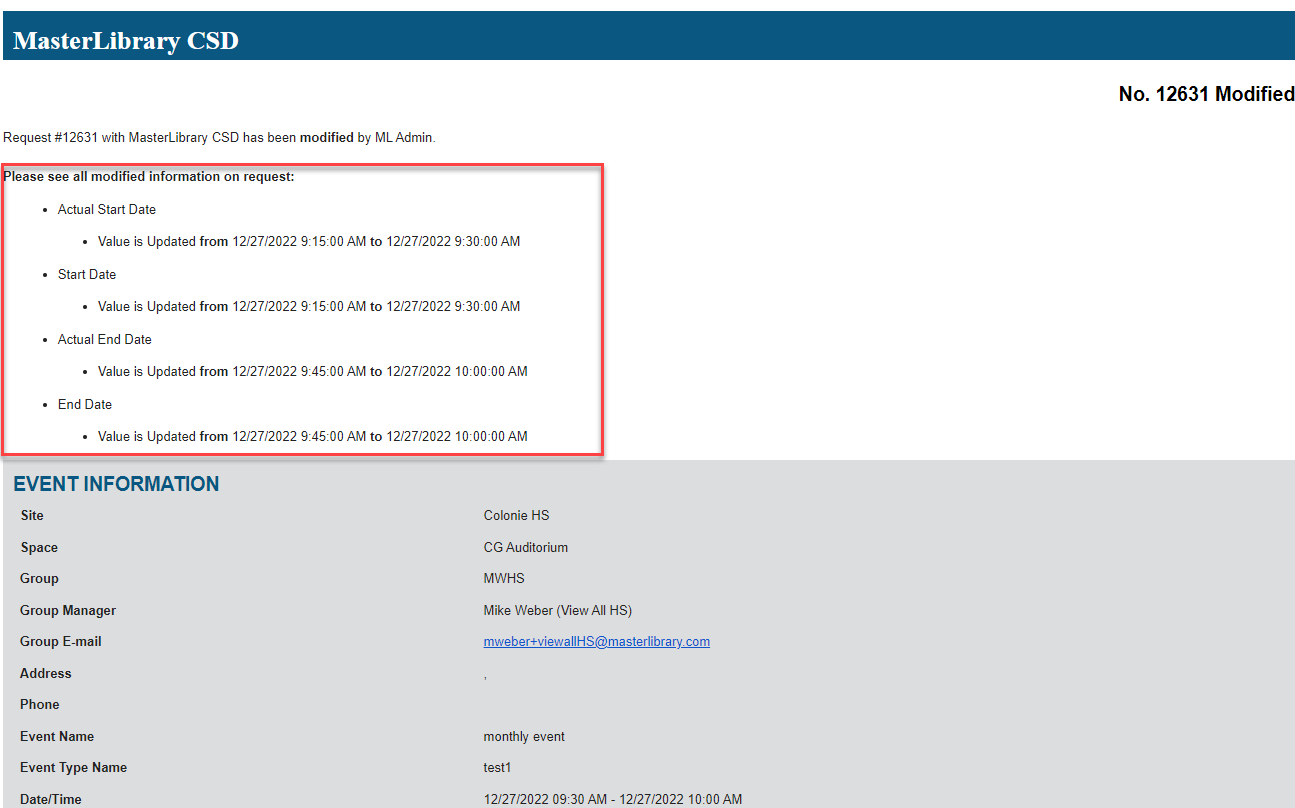 When viewing the change history of a request, we are now tracking more detail.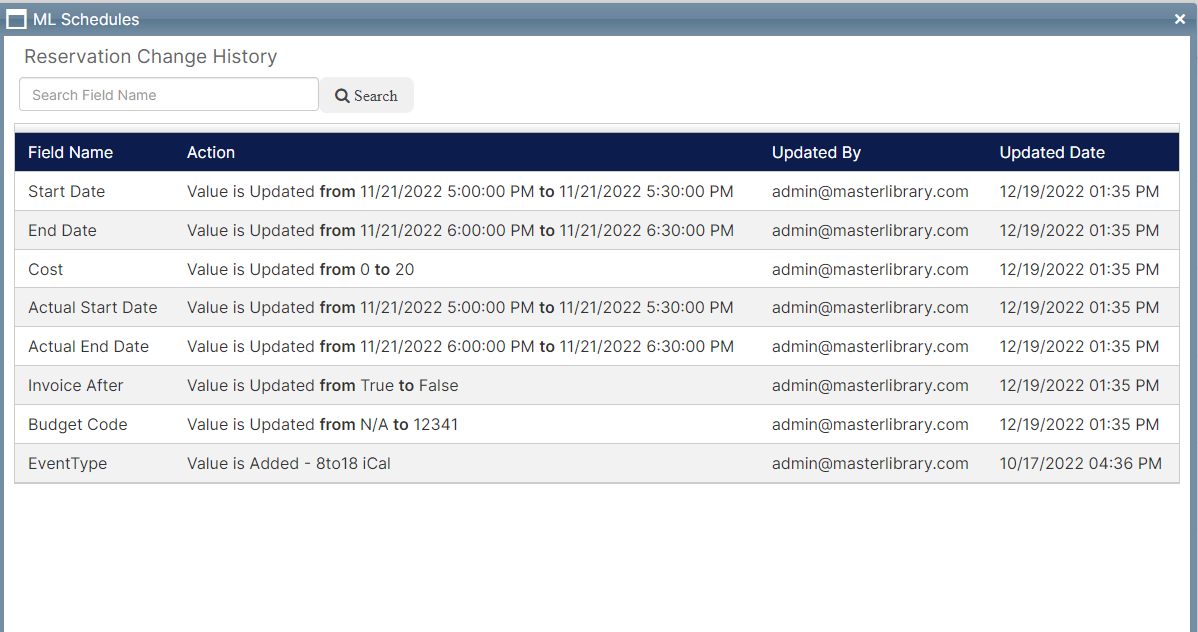 Group Information (custom form text):
This new feature is located in our general settings page and will a
llow admins to customize the Group Information text on the registration page. See below screenshot for a reference of where the text will change on the registration page.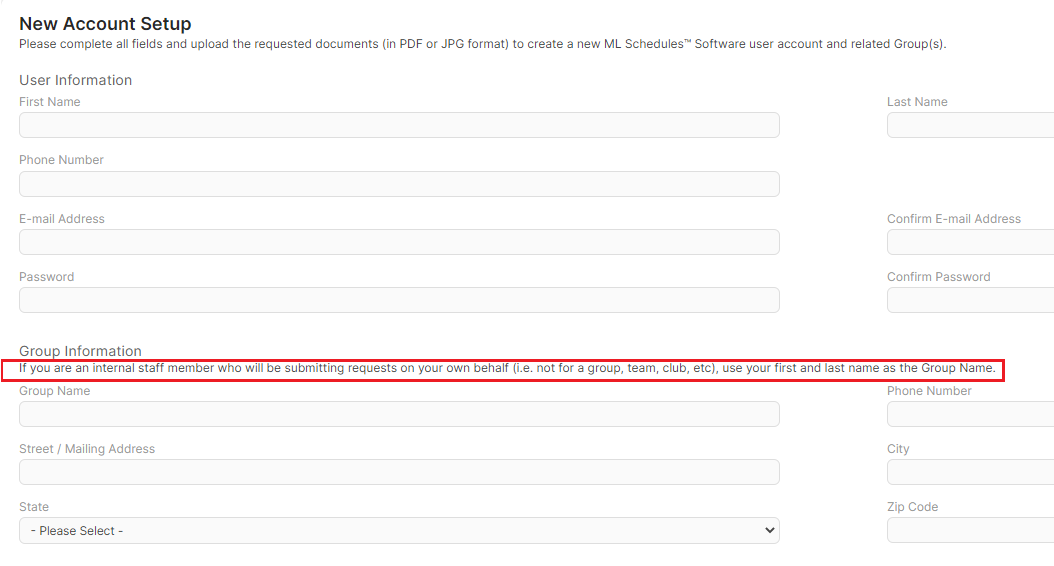 An Easier Way to Add Group Managers
Now when adding a group manager to your group, you can toggle "existing user" and select from existing ML Schedules users.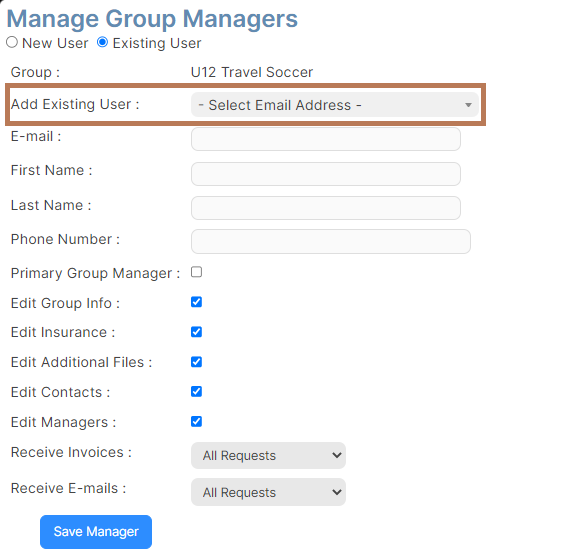 Visual load indication when updating status of Requests
Now when editing a requests status from either our request detail page or our view all occurrences page, we now display a visual loading icon.

Notification update when uploading files to Requests
If a request has any file uploaded to the request, it will notify space approvers on the approval path of the request via email.
User Notification Tab Update.
This tab has been updated to go in order from A-Z.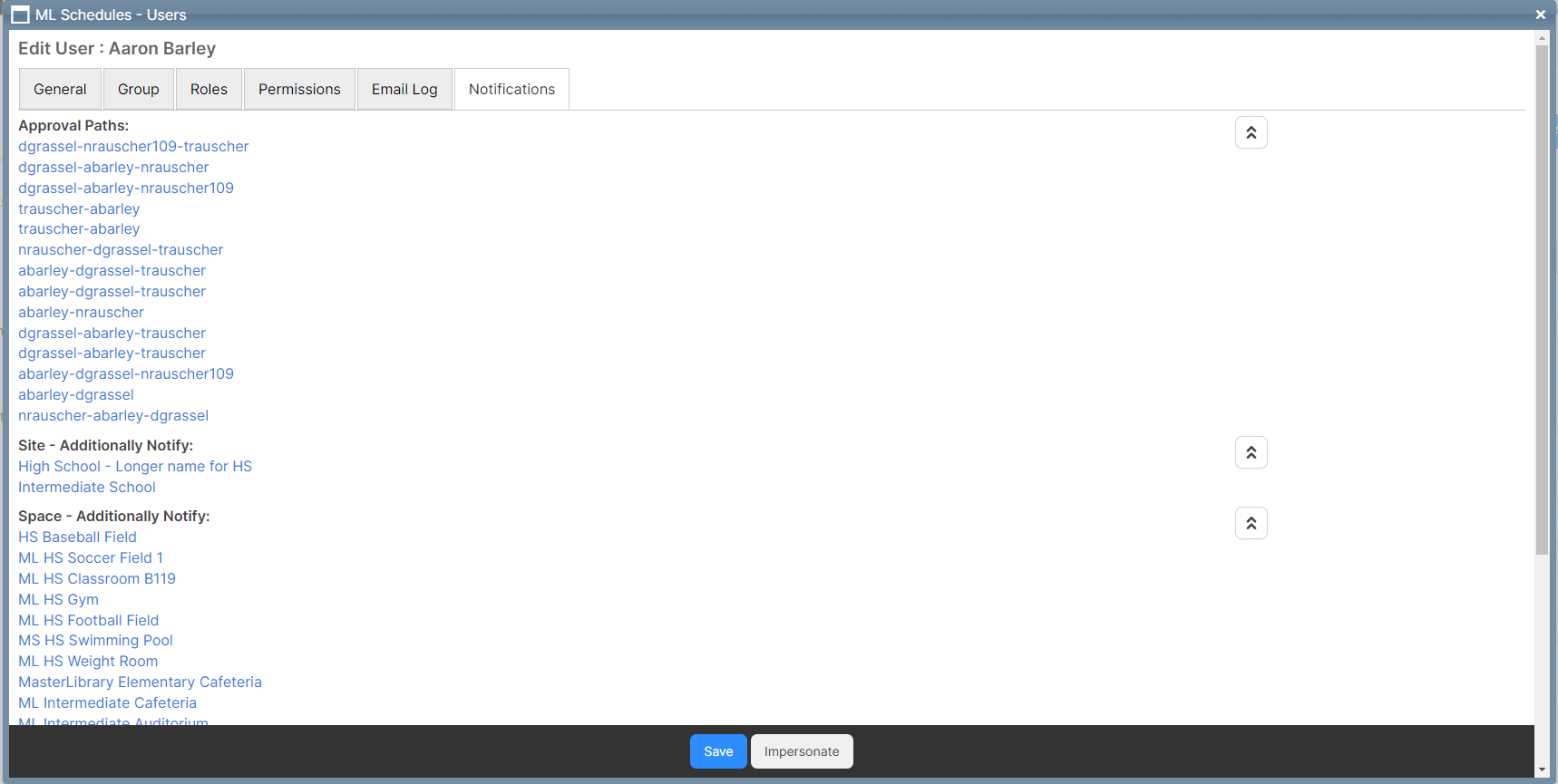 API Improvements
Our API will now include externally created Events
With this enhancement we can now bring in requests from external events via iCal to include in our API. This can be extremely helpful for users leveraging our Events2HVAC Building Automation Integration. Please click here to learn more about this integration.
Invoicing Improvements
Design Update for Invoicing
We are continuing with our design update across the product and with this release we have updated the design of our invoicing module in ML Schedules.
For all of our invoicing pages that have grids displayed on them, we cleaned up all of the buttons and moved those to menu options into our primary "Actions" button. See below screenshots for a reference.



Schedule ID Update (View All Occurrences).
When viewing a Schedule ID, this view will now show you which Requests are associated with Invoices. In addition, the Invoice ID is clickable to pull up the Invoice.

Schedule ID Column on Bulk Invoicing.
When viewing the Bulk Invoicing Page. You can now include the Schedule ID as an optional column.

Include Requests with No Costs (Bulk Invoicing, Add Request to Invoice).
Invoicers can now include requests with No Costs on their invoices. Please click HERE to learn more.

Receive Payments on Invoices that have On Hold Requests.
Users that receive payments on an invoice that has requests On Hold due to invoicing will automatically update the status to Approved.
Note: This is only applicable when the Invoice is paid in full, and if it's a partial payment the status will not automatically be adjusted.