ML Schedules™ allows District Admin, Space Approvers, and users with Permission to Edit Requests to Edit Request details.
---
To edit a Request after logging into ML Schedules™ Software:
1. Locate the Request you would like to Edit and navigate to the Request Details page. This can be accomplished by clicking on the event from the Calendar. Or from the request pages, by selecting the (

) icon.
Alternately, you can find the Request you want to Edit using the Search for Request feature or any of the Reports under the Reports drop down, including the Calendar Report.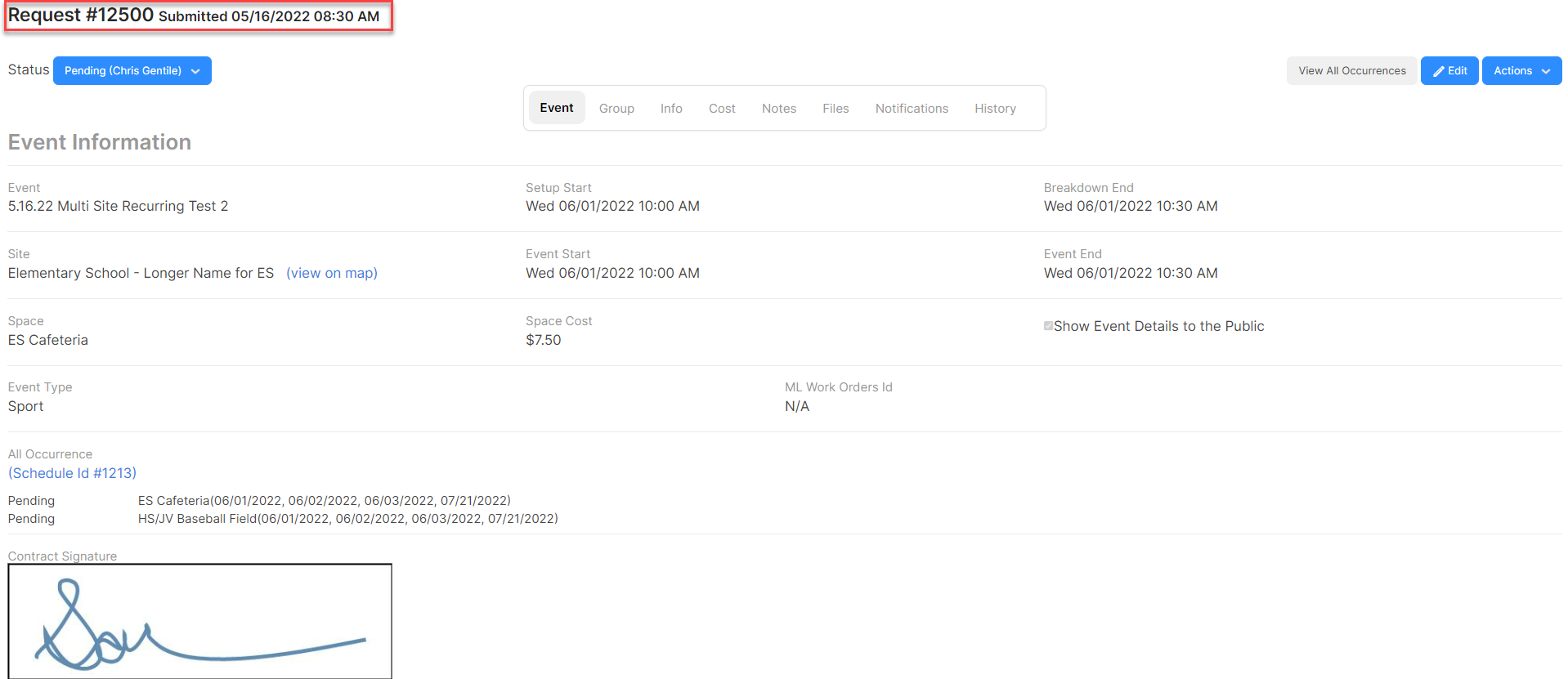 The Edit button appears at the top right of all submitted Requests. Which allows you to access the Edit screen to make necessary changes to the Request.

3. Select the Edit button in order to make changes to the Request.
4. Make any necessary changes in the Edit Event Information screen.
5. Select Save to save the changes.
6. Select the Users you want to notify via email about the Request changes at the bottom of the screen.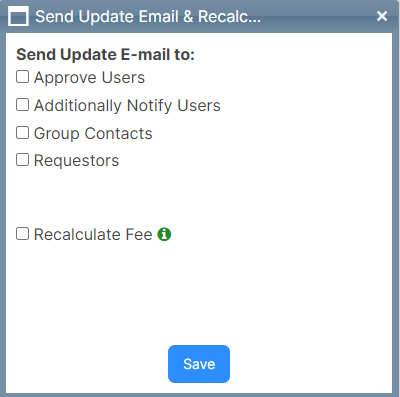 7. If you modified any information that would change fees charged for these events, you can check the "Save & Recalculate Fees" checkbox. This will save the event details and recalculate any fees associated with these events.
IMPORTANT: If you would like to override any automatically calculated fees and add your own custom fees to these events, enter in the custom fees in the appropriate Fields, but do not check off the Save and Recalculate Fees checkbox.
8. Click Save
Note: If you select the Save button and do not select any users to be notified, no emails will be sent.
If a modification was made and you choose to notify someone - Those changes are highlighted via email.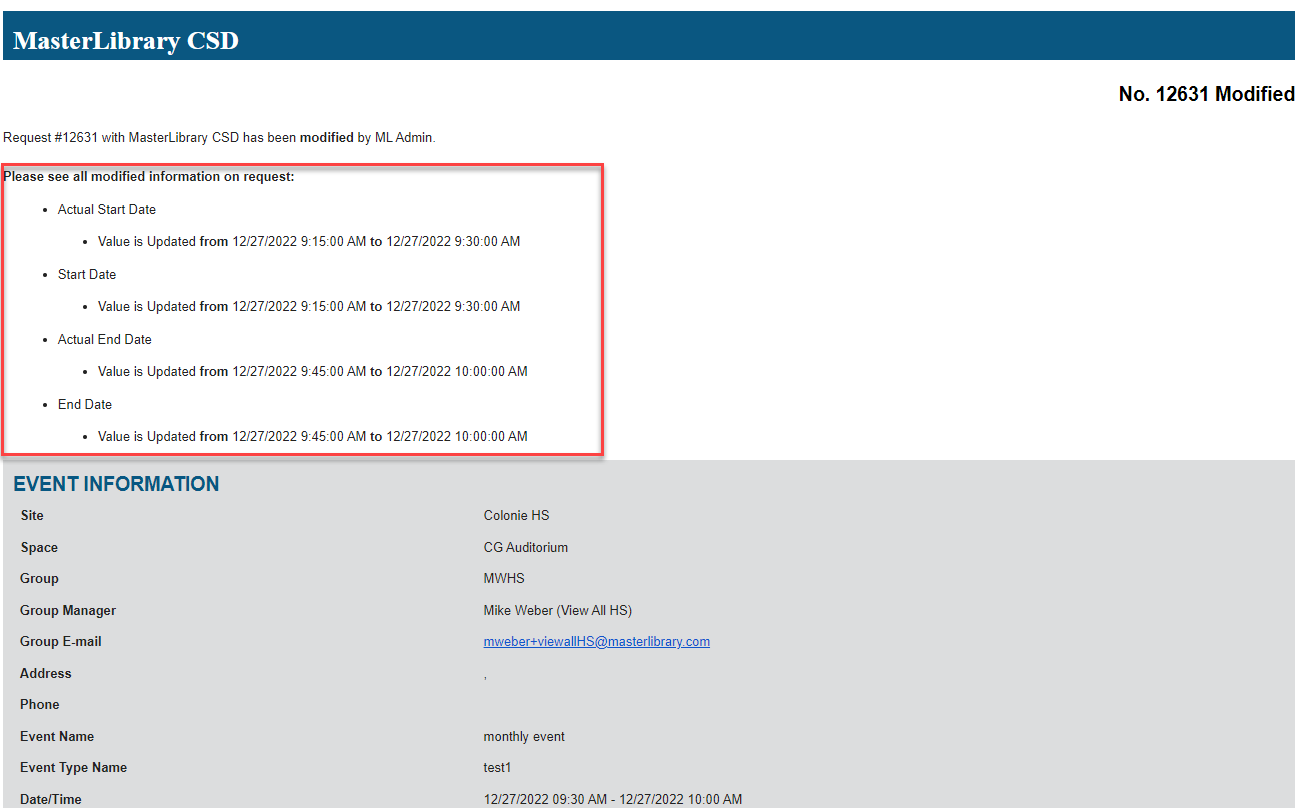 Conflicts
While editing an event it will check for conflicts. If there is a conflict, users with the Double Booking permission will be able to over-ride the change and create a conflict.
Users with the Double Booking permission will need to select the checkbox before clicking Save at the bottom of the page, or the change will not go through.


To edit a Recurring Event, click here.
Delete Attachments
District Admins can now remove unwanted attachments from requests.
1. Click on the request.
2. Select the Files Tab
3. Select "Remove File"