ML Schedules™ allows users to add Notes and/or Attachments to Requests after they have already been submitted.
For example: In some cases, a user may think of something they want to add or edit about their event once they have already submitted it to the district. The user can then go into the Request and add a Note to request an addition or change to their event. This can also be used for districts that require physical contracts to be signed by their users. The users can access their event through ML Schedules™ and upload their signed contract so that it is automatically emailed and received by the necessary District staff members.
---
To add a Note and/or Attachment to a Request, you will take the following steps:
1. Select View > My Requests while logged in from the home screen.

The My Requests screen will be displayed.

2. Select the View Icon (

) next to the event you want to add your Note and/or Attachment on, to display the Request Information page.
Note: If you can't find your request, try adjusting the date range filters or selecting the "View past requests" link if the event date has already passed.
Adding a File
1. Click the File Tab
2. Click on Choose File
3. Select a File
4. Click Add Files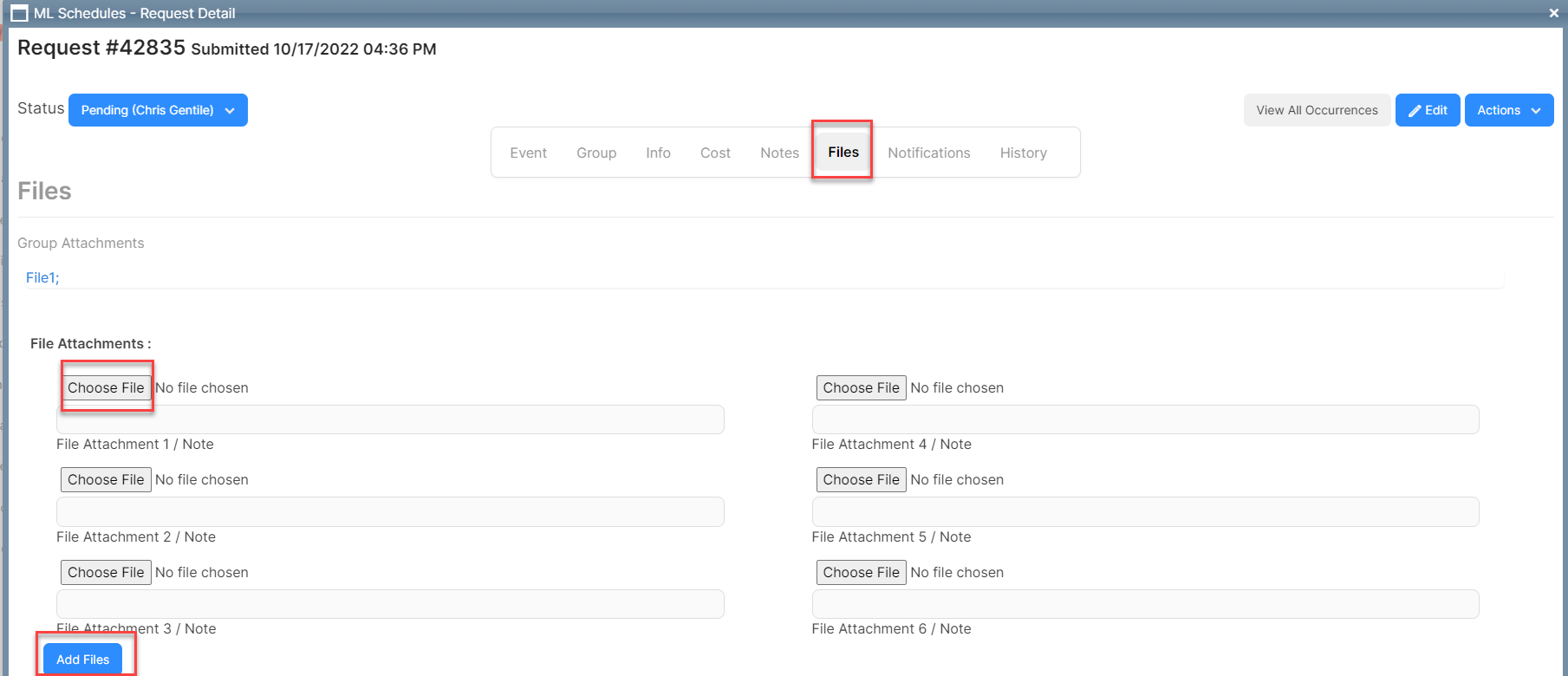 Adding a Note
1. Click the Note Tab
2. Add an External Note
3. Click Save
Note: The Internal Note option is only available to District Users that have permission to view and edit the event.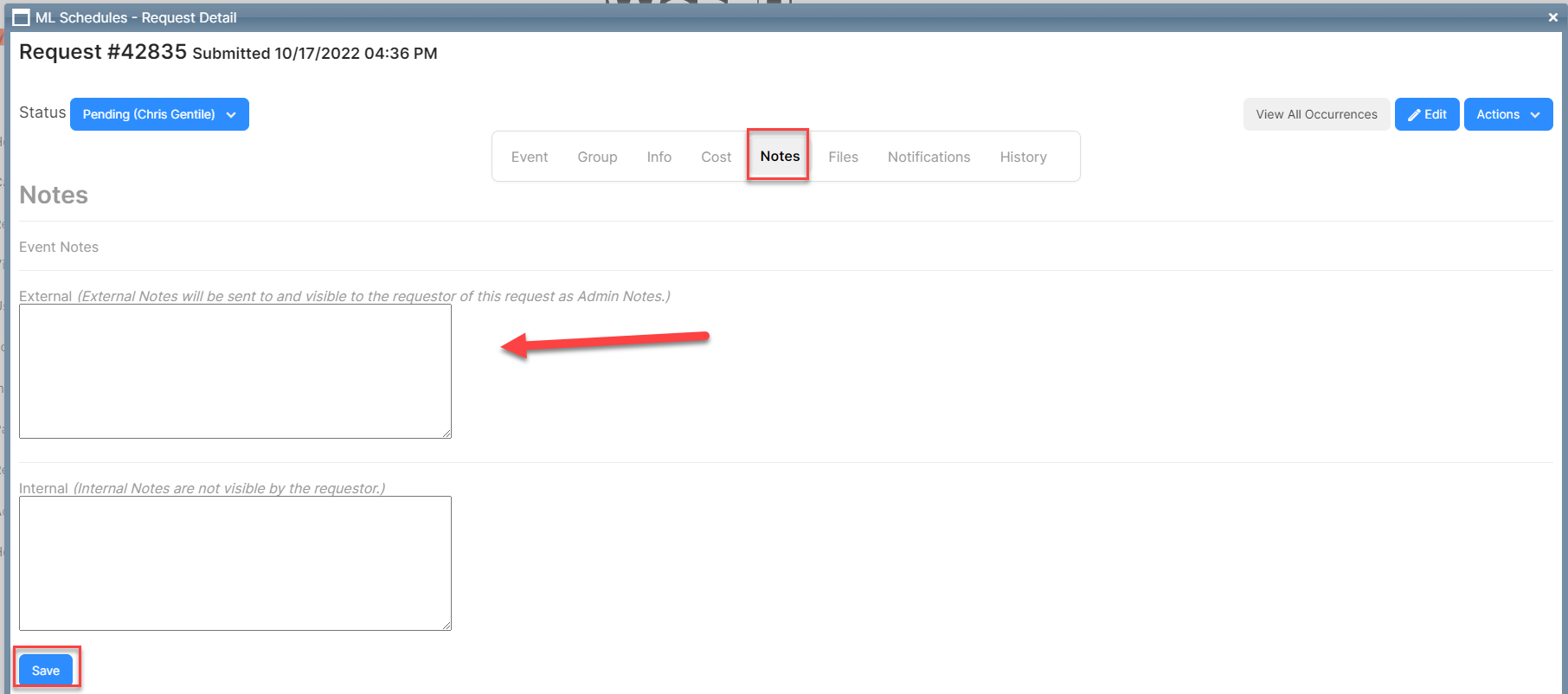 Note: Adding a File, or adding a Note will notify the district Space Approvers automatically.
---
Watch this short video to learn how to add a note or attachments to a request after it has been submitted.