ML Schedules™ K12 Facility Use Request Software is a secure cloud-based application which allows you to login via any internet-enabled computing device such as a desktop or laptop computer, tablet, or smartphone.
To log into the software from any internet-enabled device:
1. Enter the URL of the school district that subscribes to ML Schedules™ Software in a web browser window to display a district-specific ML Schedules™ home page similar to the one show below.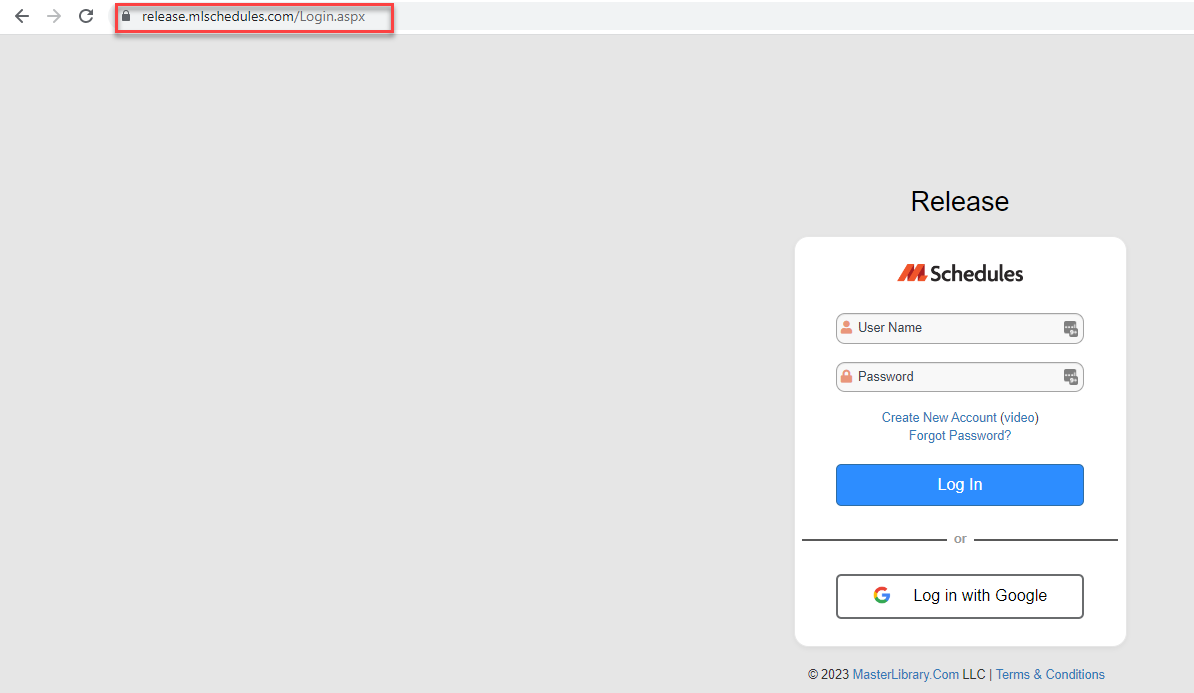 2. Enter your Username (this could be either your email address or Active Directory username, depending on your school).
3. Enter your Password. If you cannot remember your password, you can click on the Forgot Password link under Other Options.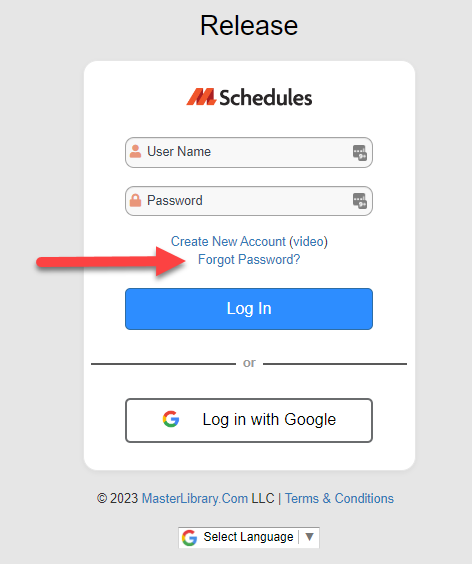 4. Select the Login button.
Note: If your account is connected to Google or LDAP Active Directory, the email is going to refer you to your technology team since we do not have the authority to view or reset those credentials.
Example: