1. From your district-specific URL select the Forgot Password command in the Other Options section.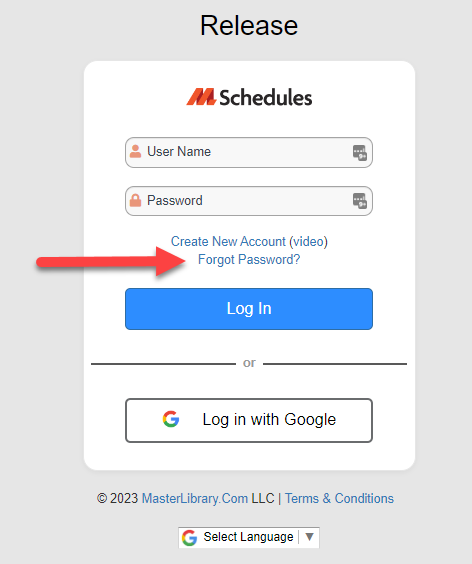 2. Enter your Username (e-mail address) and select the Send Reset Email button.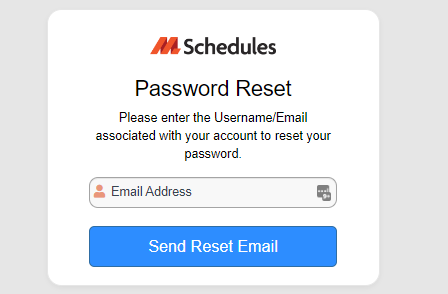 3. You will receive a confirmation on your screen.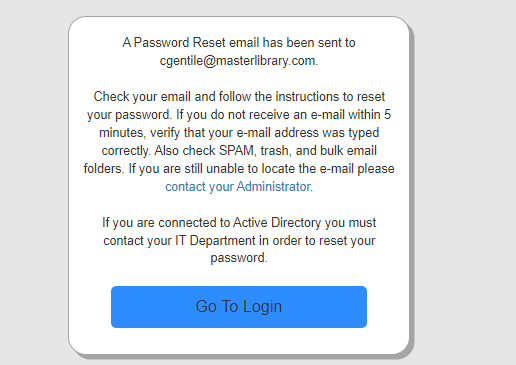 Example Email:
4. Select the "Password Reset" link in the email.
5. Enter and confirm your new password.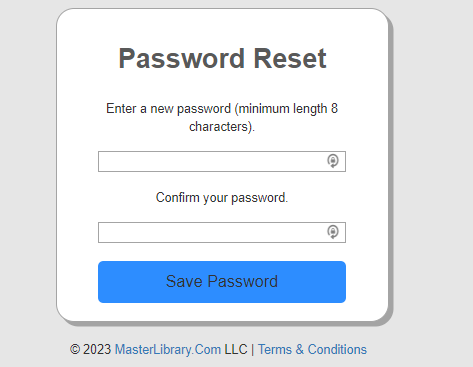 6. Select the Save Password button to save the change.
7. Login to ML Schedules with your new login credentials.
Note: If your account is connected to Google or LDAP Active Directory, the email is going to refer you to your technology team since we do not have the authority to view or reset those credentials.
Example: