ML Schedules™ K12 Facility Request Software offers a Field View Report. This report is available to all internal district staff with the View Reports permission. This report will be based on the "Fields/Questions" associated with your district request form.
To run the Field Report after logging into ML Schedules™ Software:
1. Select Reports > Field Report from the main menu bar.
The Field Report view will provide a running list of events within a set time frame, narrowed down using the following available filters:
Site

Space

Requestor

Start Time

End Time

Classification Name

Group
Note: Since this report is very detailed, this will be synced nightly.
The default columns are limited. However, there are a bunch of columns that can be added to your report. This reports functionality is to report on the questions answered on the request forms for each request.
2. To add additional columns to the report select the three black dots on an existing column, hover over columns, and check off the information you would like to see.
The information will now be displayed for each event.

3. Choose your filtering options at the top left with the filter button (
)
Once the filters are selected, you can name the filter and save this view by selecting the Save Filters option (

)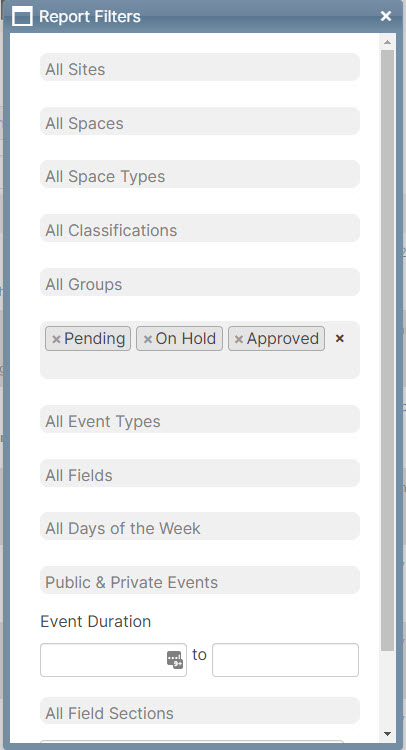 Once the filters are selected, select the Actions Button to print or export your report.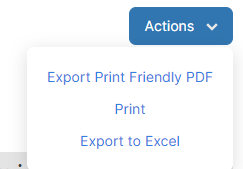 Here is a Video that will walk you through running the report: