ML Schedules™ K12 Facility Request Software offers a Summary View Report. This report is available to all internal district staff with the View Reports permission.
To run the Summary Report after logging into ML Schedules™ Software:
1. Select Reports > Summary Report from the main menu bar.
The summary view provides a running list of events, within a set time frame, narrowed down using the following available filters:
Site

Space

Space Type

Classification

Group

Request Status (this will default to Pending, Approved, On Hold)

Event Types

Fields

All Days of the Week

Public and Private Events

Event Duration

Note: The Filter section has been updated to a Multiple select drop-down. Each filter selection can have multiple items selected for more in-depth reporting. Please see the screenshot below.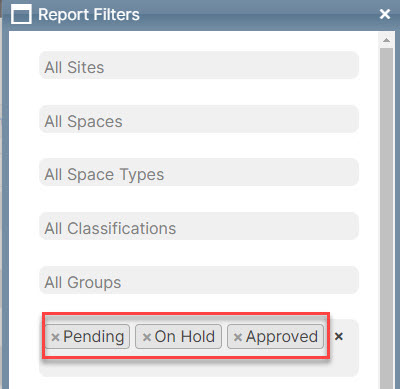 The report displays the following information:
Site name

Space name

Group name/Classification name

Event Name

Event Status

Date/Time/Day of the Week
2. Once the filters are selected, you can name the filter and save this view by selecting the Save Filters option (

)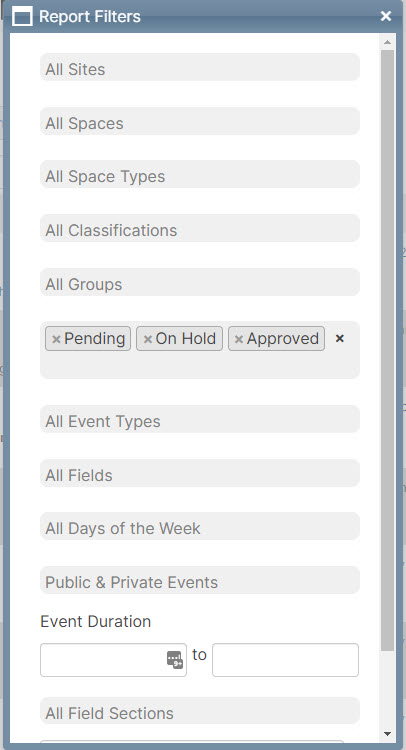 3. Now that the Filter is saved, the filter set will appear under the Saved Filters dropdown.
You have the option to print this report to a PDF or Save as an XLS file. You can also save the report as a Word Document.
Grouping
You can also Group the columns on the report as an additional way to sort and view the report.
Click the column you would like to Group and select "Group By"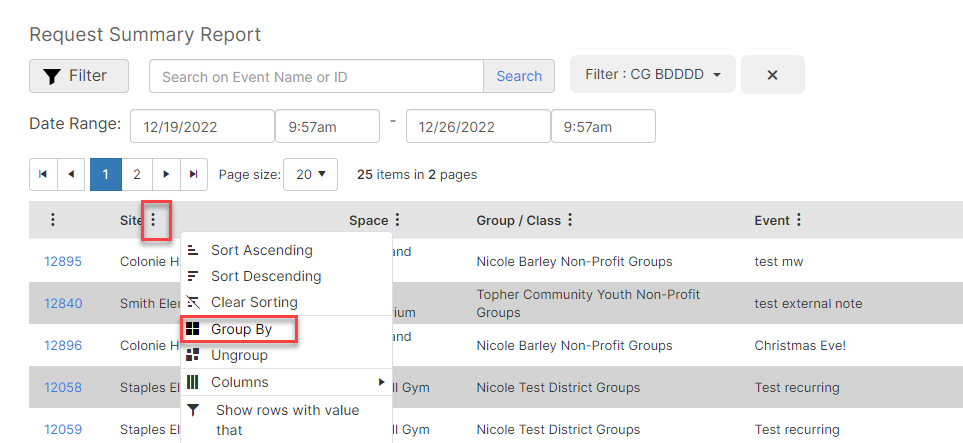 You will then see the report is now grouped based on the column selected.

If you need to print or export the report you can click Actions Select Option Needed.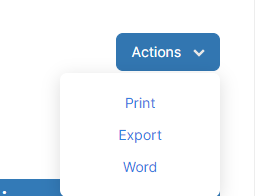 For a more in-depth view of a similar report, see the Request Detail Report.