Anyone that can view pending requests will have access to the On Hold Requests page. The page will display all requests inside the system that are moved to the status On-Hold. If any new requests are moved to On Hold, there will be a bubble notification indicating the update.
Utilizing the page.
1. Select View > On Hold Requests from the left-side navigation menu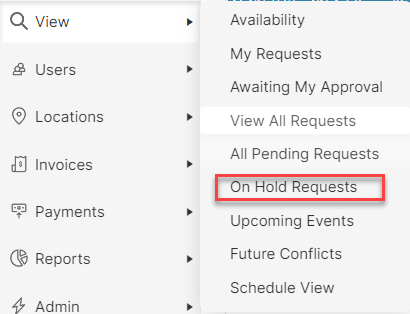 2. Select the magnifying glass next to an event or the recurring icon.

Note: If it's a single event, only the magnifying glass will appear and you can remove the Hold from the request details page. If it is recurring, there will be a Green R or MR icon. You will need to remove the Hold from that page (View All Occurrences).,
3. Remove Hold
Single Event: Select the Magnifying Glass and click the current status, then select "Remove Hold".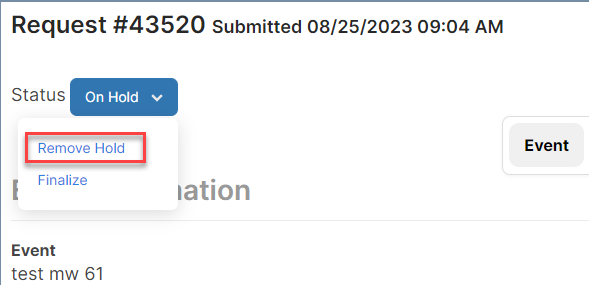 Recurring Event: Select the Green R or MR icon and check off the event that is On-Hold. Then press Update Status > Remove Hold.