ML Schedules™ K12 Facility Request Software provides District Admin and Space Approvers, Group Classification Managers, users with Permission to Edit Events, Cancel Events, and Send Invoices with the ability to view Insurance Files on the Event Request Information Page.
To locate this information:
1. While logged into ML Schedules™ select View > View All Requests.
The Manage Requests Page will be displayed.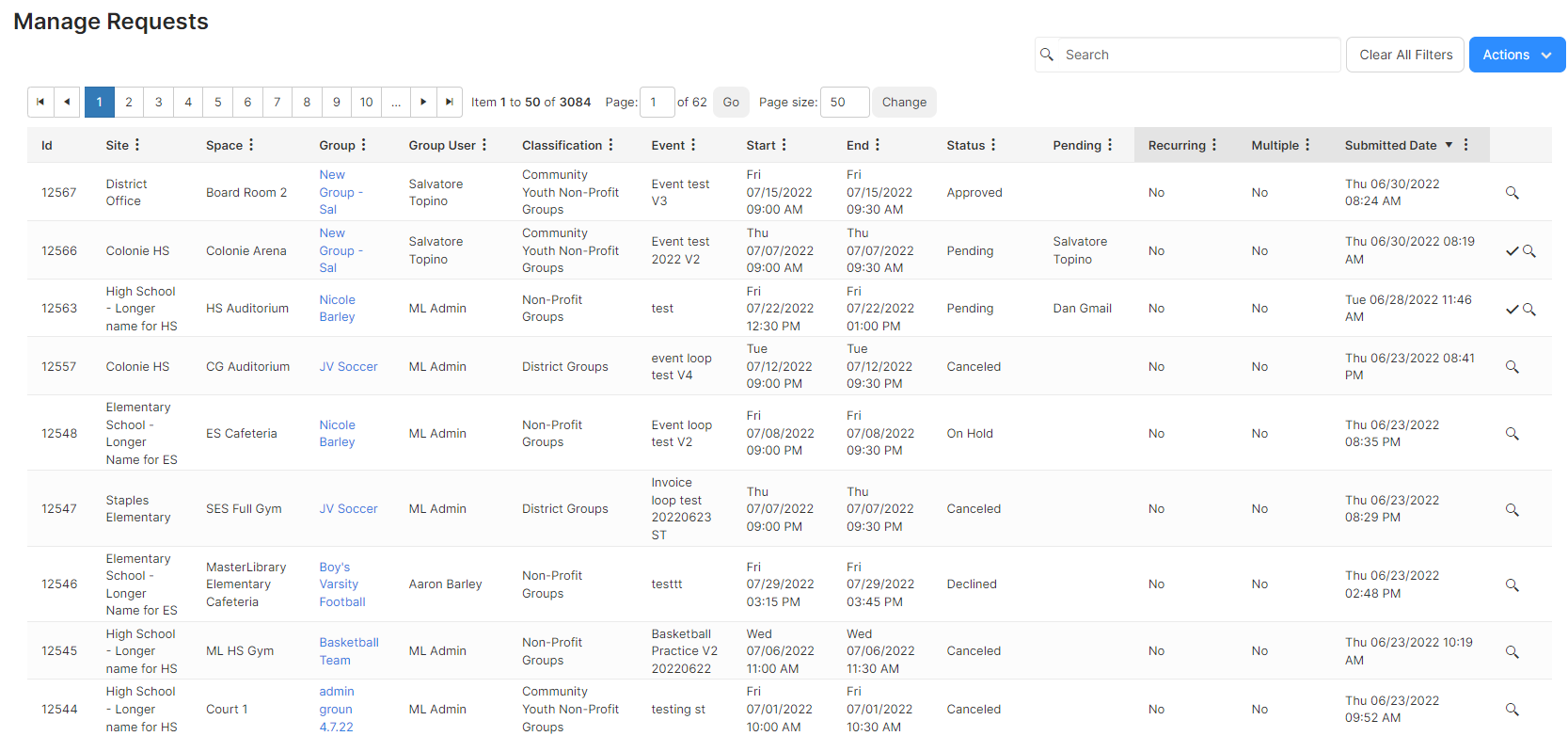 2. Select the View Icon next to the event you would like to view the insurance information for.

The Request Information page will be displayed.
3. Select the Group Tab and click the View File hyperlink next to the Insurance File field.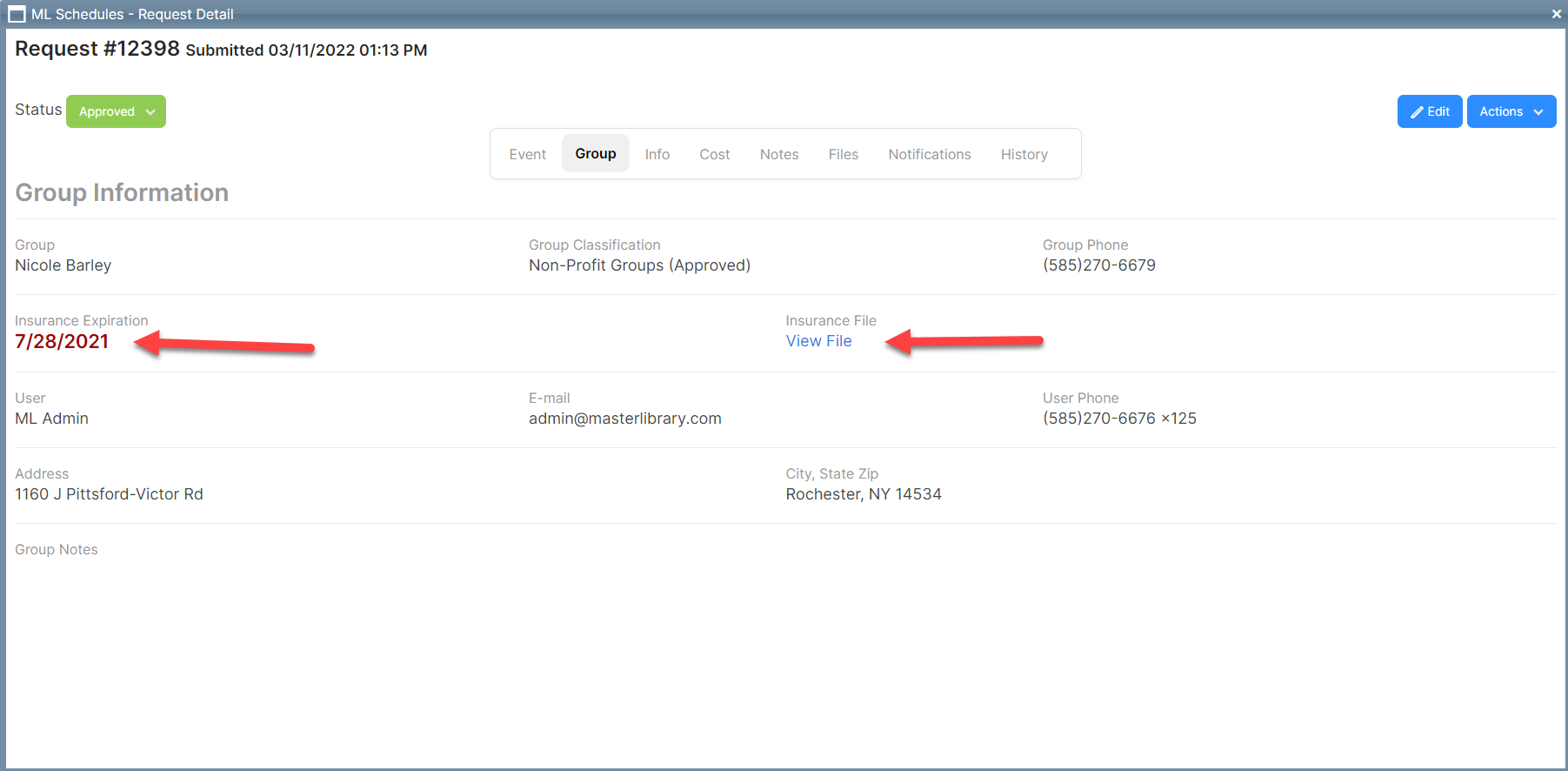 4. This will display the Insurance File in PDF format.
5. The Insurance Expiration date can also be seen on this page.
NOTE: If the Insurance File is missing or expired, the file or date will appear in red text.