Users with the Space Approver, Manage District Settings, and Edit permissions can manually send an email from the request details page.
Utilizing the Send Email Feature
1. Select View > View All Requests from the left-side navigation menu.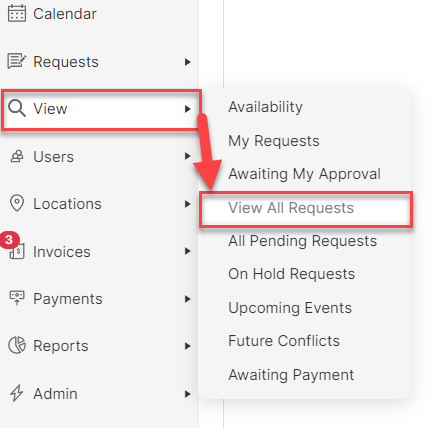 2. Select the magnifying glass button next to a request.

The Request Details page will be displayed.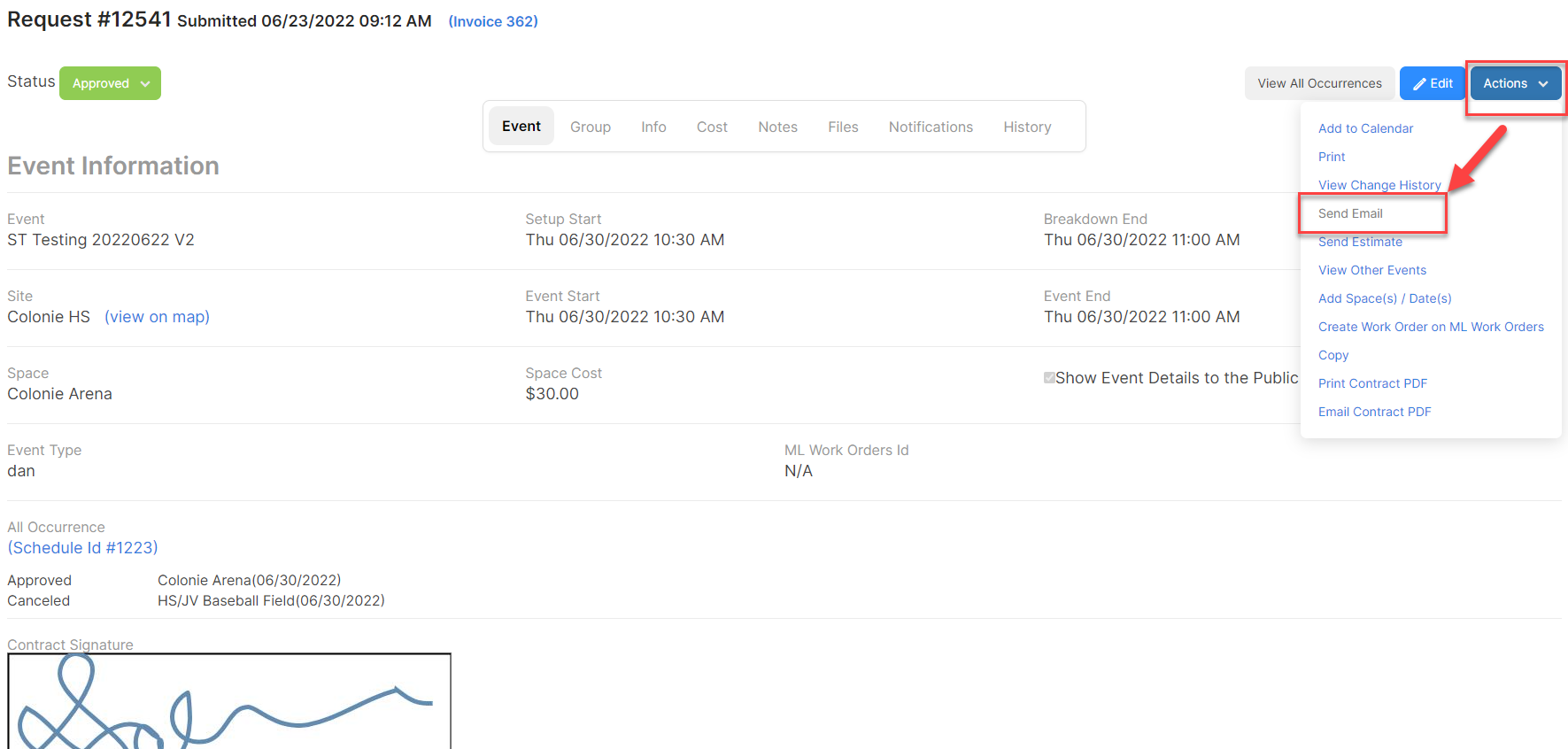 3. Select Send Email from the Actions button dropdown menu
The following modal will be displayed.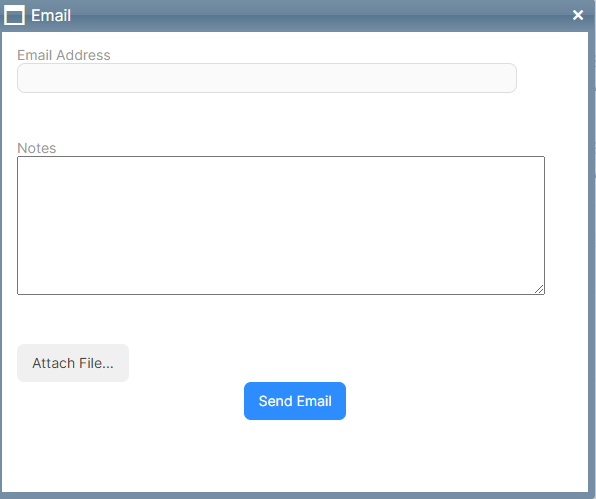 4. Type in the email address.
Note: Multiple emails can be listed, but they will need to be comma-separated. The additional emails will automatically be CC'd.
5. Type in the Note of the email.
6. Attach Files if necessary - The following file types are allowed ( DOC, DOCX, XLS, XLSX, PDF, JPG, PNG)
Note: File size is limited to 5MB.
7. Click Send Email.
Below is an example email that was sent.