District Admins and Group Managers have the ability to copy an existing event and schedule it for another date.
Utilizing the Copy action
1. Locate the request that you would like to copy and select the Magnifying Glass icon (

)
2. On the Request Details page, click the Actions button at the top right.
3. Select Copy

4. Fill out the Request form. This form will be prepopulated with the site and space from the original request. You will need to select the appropriate Group, Dates, and Times of the new request.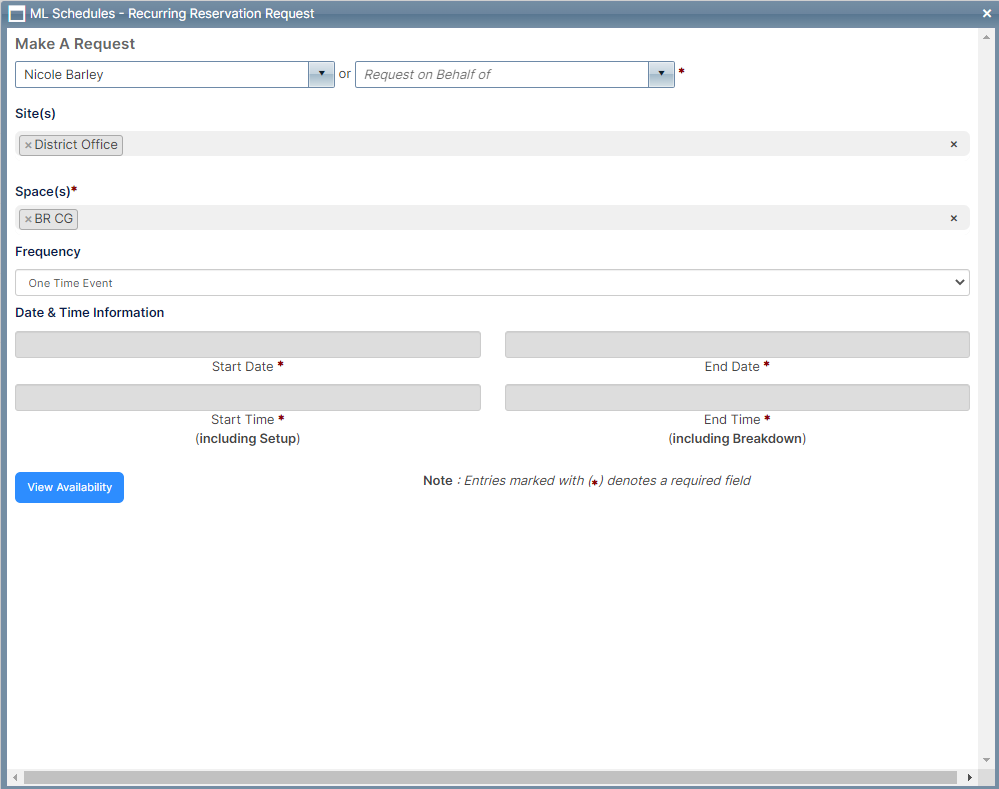 5. Select View Availability.
6. Select Continue if the date(s) and time(s) are available.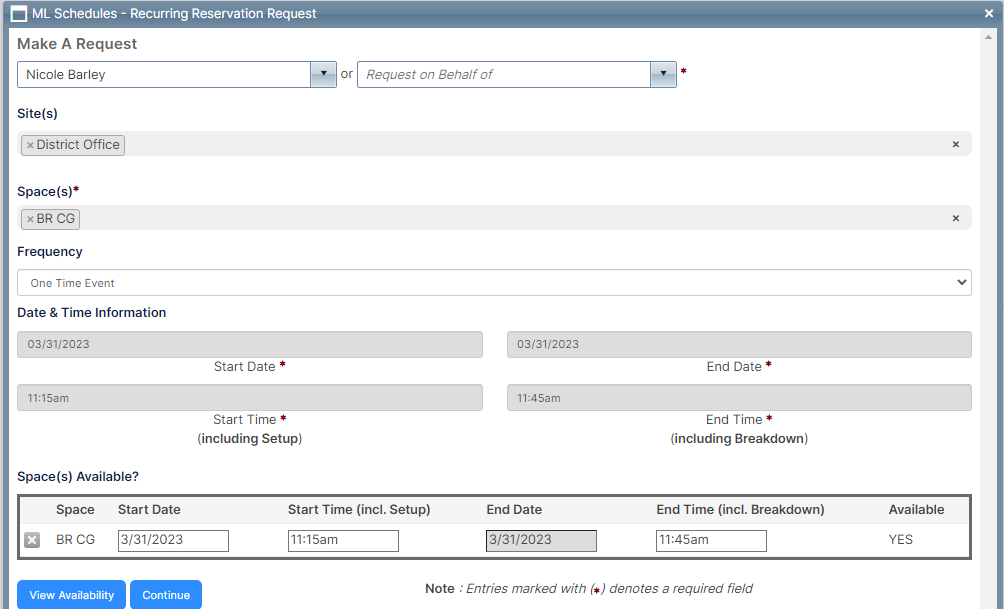 7. Fill out the Field Information. This page will be prepopulated with the information from the original request.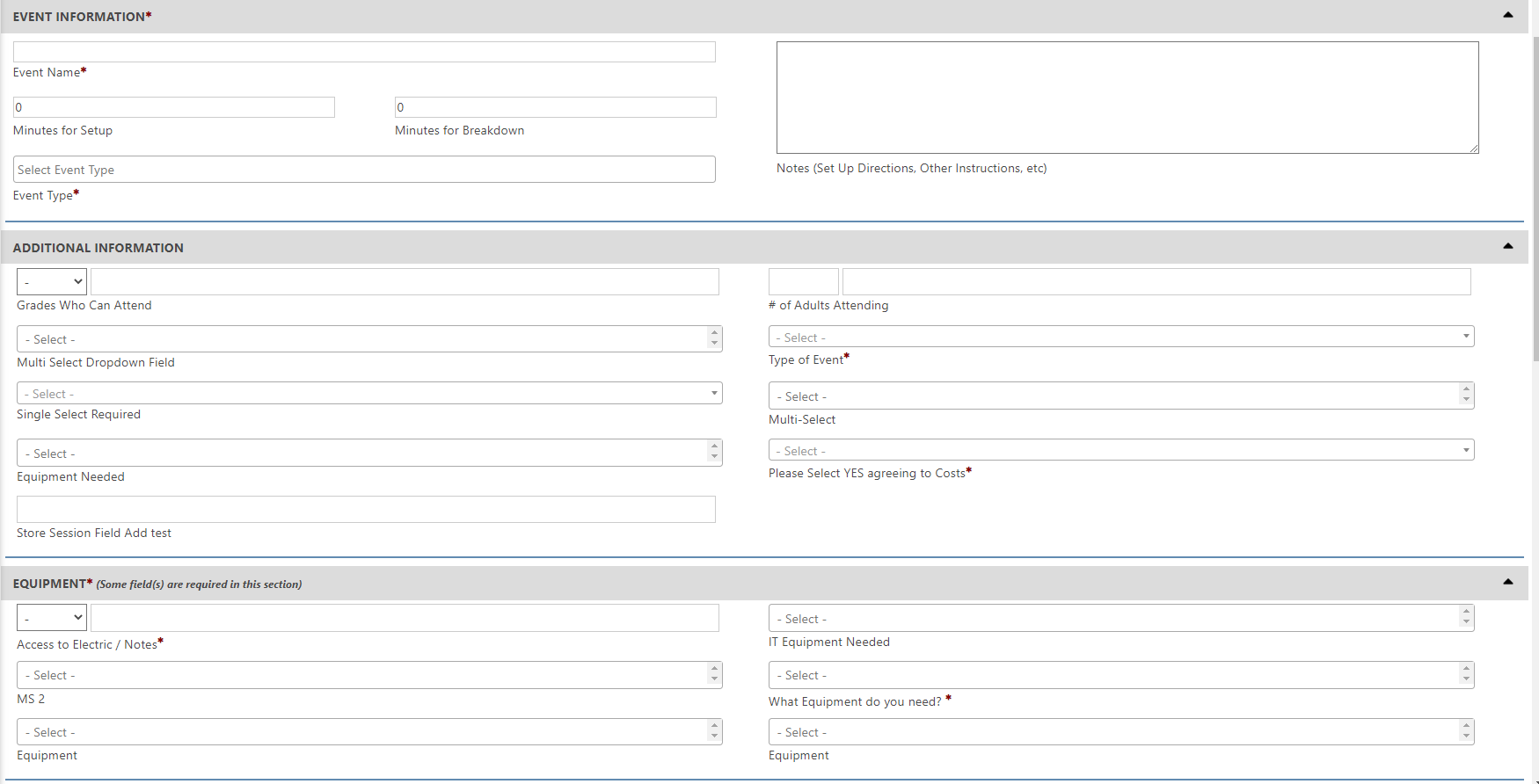 8. Confirm and Submit the Request/Agree to Estimated Costs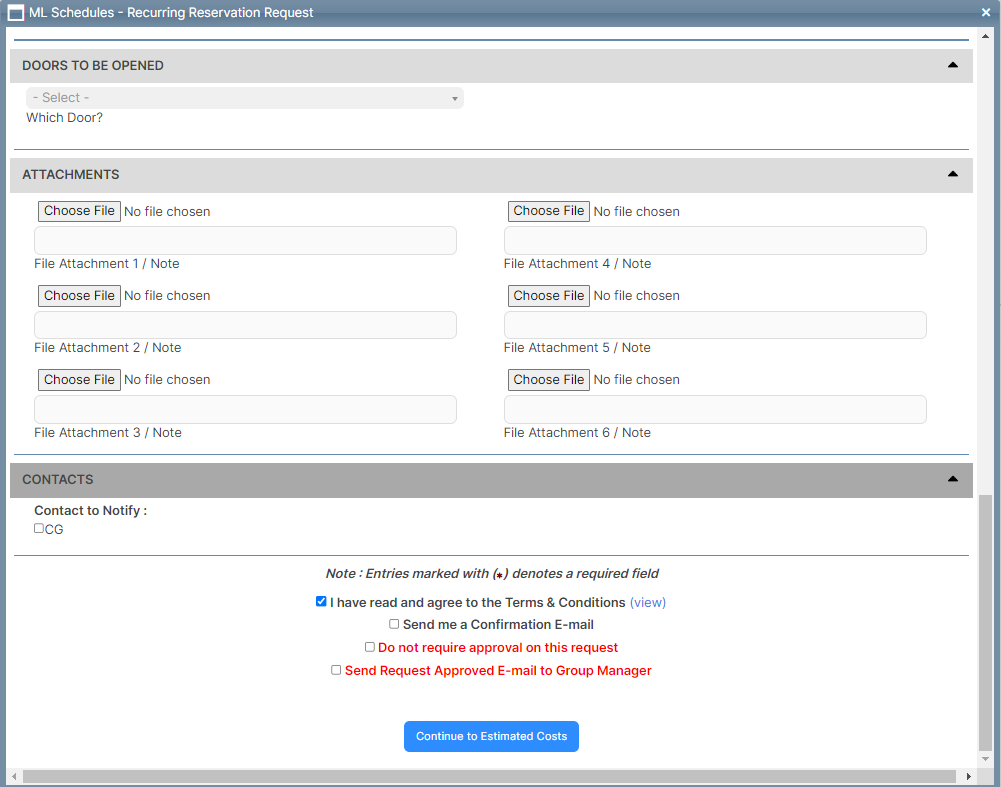 Note: Your options located at the bottom of the Request may appear different based on your permissions inside of the system.
The Request will then be submitted and go through the necessary approval steps.
Example of the event that was copied.