ML Schedules allows users that are submitting requests to make them an overnight request if needed. This can only be accomplished using the frequency "One-Time Event." You cannot submit an overnight request that is recurring.
1. To begin the request process, you can either select the event date on the Calendar or select the New Request option at the top right.


Note: The date will automatically be filled out if you select a date on the Calendar.
2. If you have more than one Group under your account, select the appropriate Group.
3. Select the Site (Building)
4. Select the Space(s). You are able to select multiple spaces within this drop-down.
Note: All required fields will have a red asterisk next to them.
5. Select the event Frequency "One Time Event" from the drop-down menu.
6. Enter the Date and Time of the event.
Note: For overnight requests, the start and end dates are going to be different.
7. Click the View Availability button.

8. Select the Continue Option.
Note: If it is not available, modify your request date and time. If this issue persists, please get in touch with your admin. You can do this by selecting the question mark icon at the top right and clicking "Contact Administrator."
Once you select continue, you will be brought to the Request form to complete your request.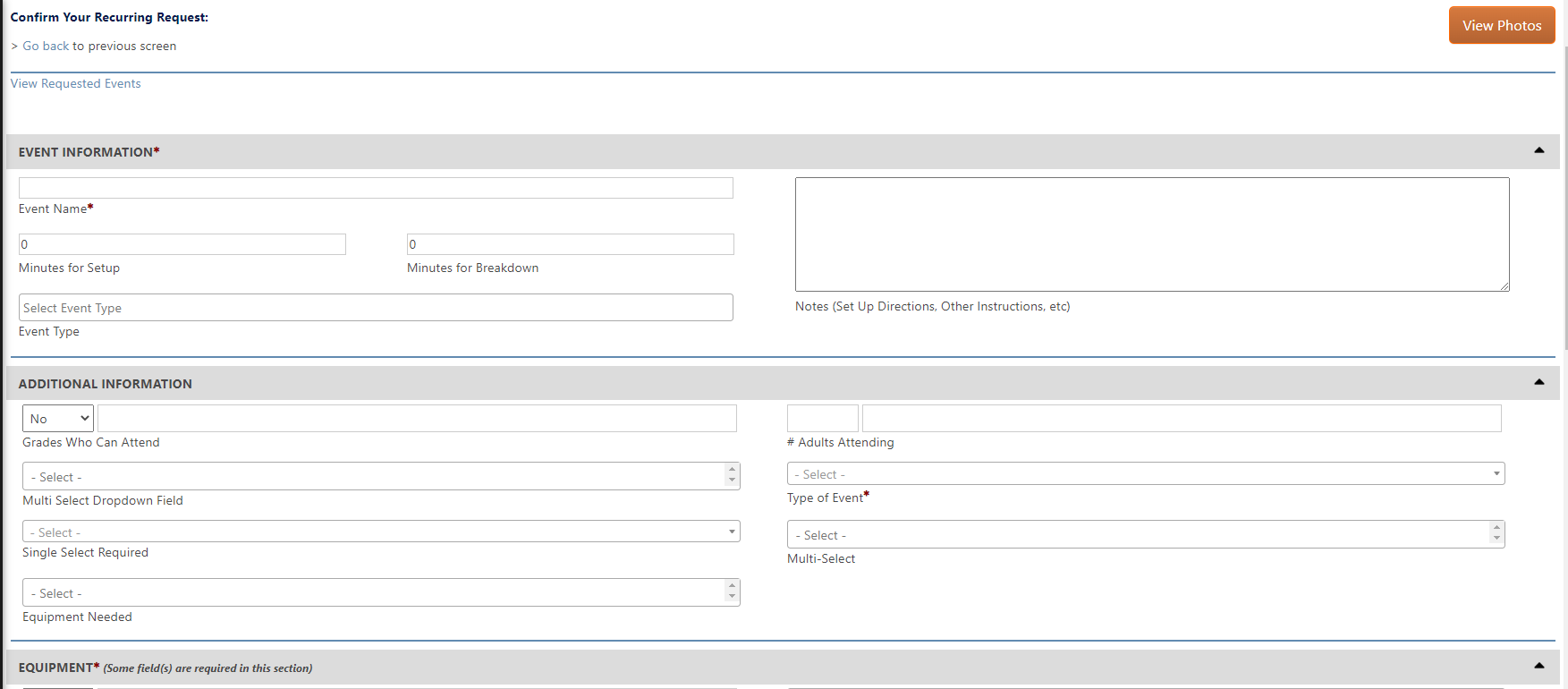 Enter an event name as well as any additional information such as equipment or personnel needed for the event.
Note: Any required fields will have a red asterisk next to them. The red asterisk will also appear on the section titles to signify a required field in that section.
At the bottom of the page, you will need to check off that you have read and agree to the school's policies, and you may be required to sign for the request electronically.
9. Select Confirm & Submit Request
Note: Outside Groups may need to agree to estimated costs before finalizing the request.
If the event is over 24 hours and the district does not allow events past 24 hours, you will receive a message to adjust the times. An admin can make the adjustment on the back-end to allow events past 24 hours. Please click HERE to learn more.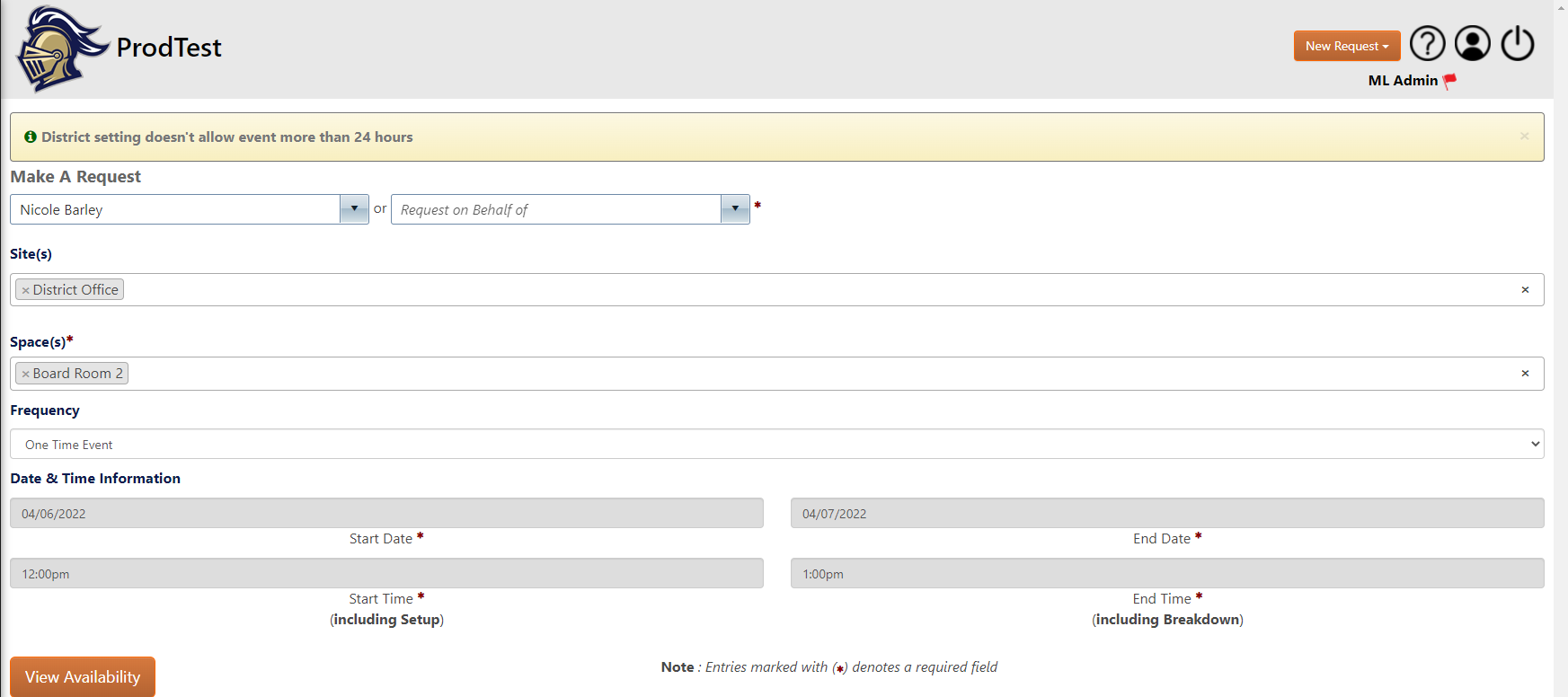 Please feel free to submit a support ticket here: http://support.mlschedules.com If you run into any issues.