You can contact the ML Schedules District Admin, by taking the following steps:
1. Log into ML Schedules.
2. On the side menu, select Help Contact Administrator

You will then fill out the form provided and an email will be sent to the ML Schedules District Admin with this information.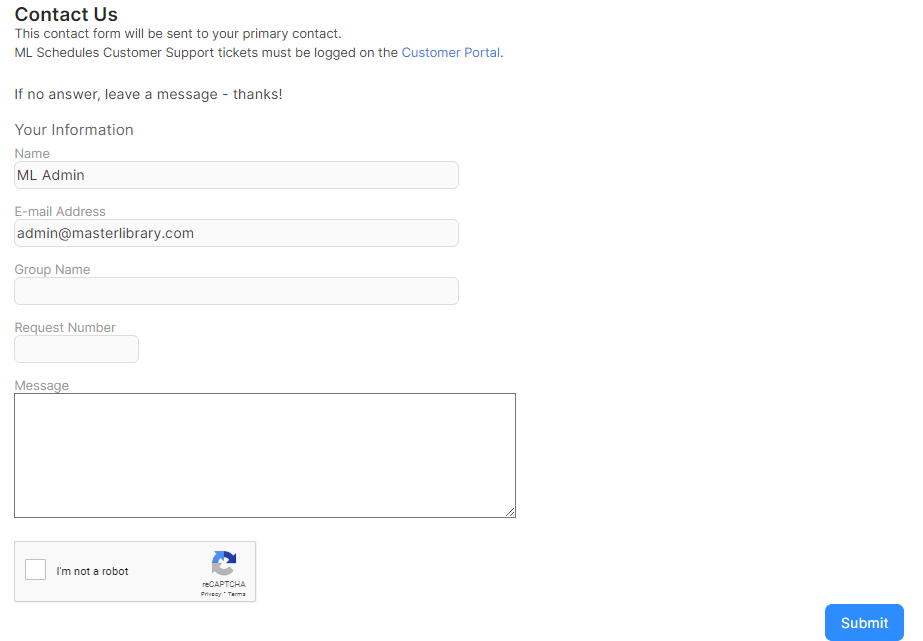 Please note, this will put the user in touch with the district employee who is deemed the administrator for ML Schedules. These forms do not get sent to MasterLibrary's support team.