ML Schedules™ Software users assigned the permission to Send Invoices can have invoices sent automatically once the request is approved.
Adjust Invoice Settings

1. Select Settings Invoicing Setup from the left menu.

2. Select Automatically On Approval from the dropdown menu next to the Event Invoicing field.

---
Ensure the fees are correct before approving the request
1. Before Approving a request, review the Cost Breakdown section to ensure that the fees are correct. If you need to adjust the fees, select the Edit Event button and adjust the fees. You can also add any Additional Charges as needed.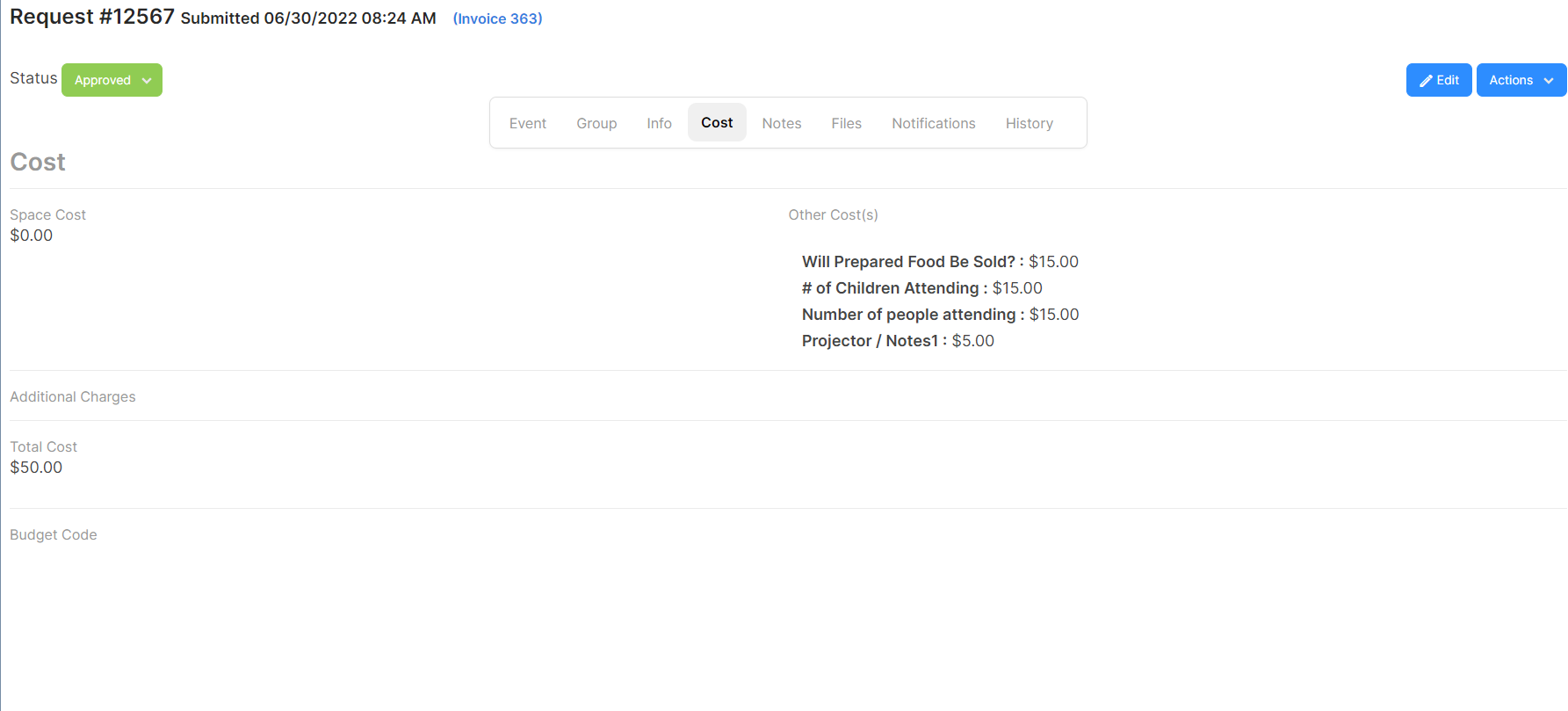 2. Once the final Approver selects the Approve button at the bottom of the screen, the requestor will automatically be sent an invoice via email.