Users with the Mange District Settings admin permission have access to the Invoicing Setup Page. From this page, admins can enable the estimates feature, allowing them to send estimates before sending an invoice.
Enabling The Feature
1. Select Invoices Invoicing Setup.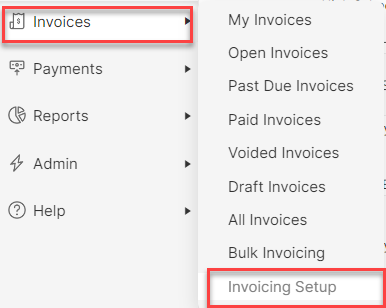 2. Go To "Enable Sending Estimates" and enable it to YES.
Note: This will default to no.

3. Fill out the custom email text (this will be sent with the estimate).

4. Enter the Email Addresses you would like to be CC'd in on the Estimates.

5. Click Save
Utilizing The Feature
1. Select the (

) next to a request you would like to send an estimate to.
Note: This can be done on the View All Occurrences page as well.
2. Select the Actions > Send Estimate option.
A preview will then be displayed.

3. Review the information. If it is correct, click the (

) button again.
Confirmation will be displayed once the estimate has been sent.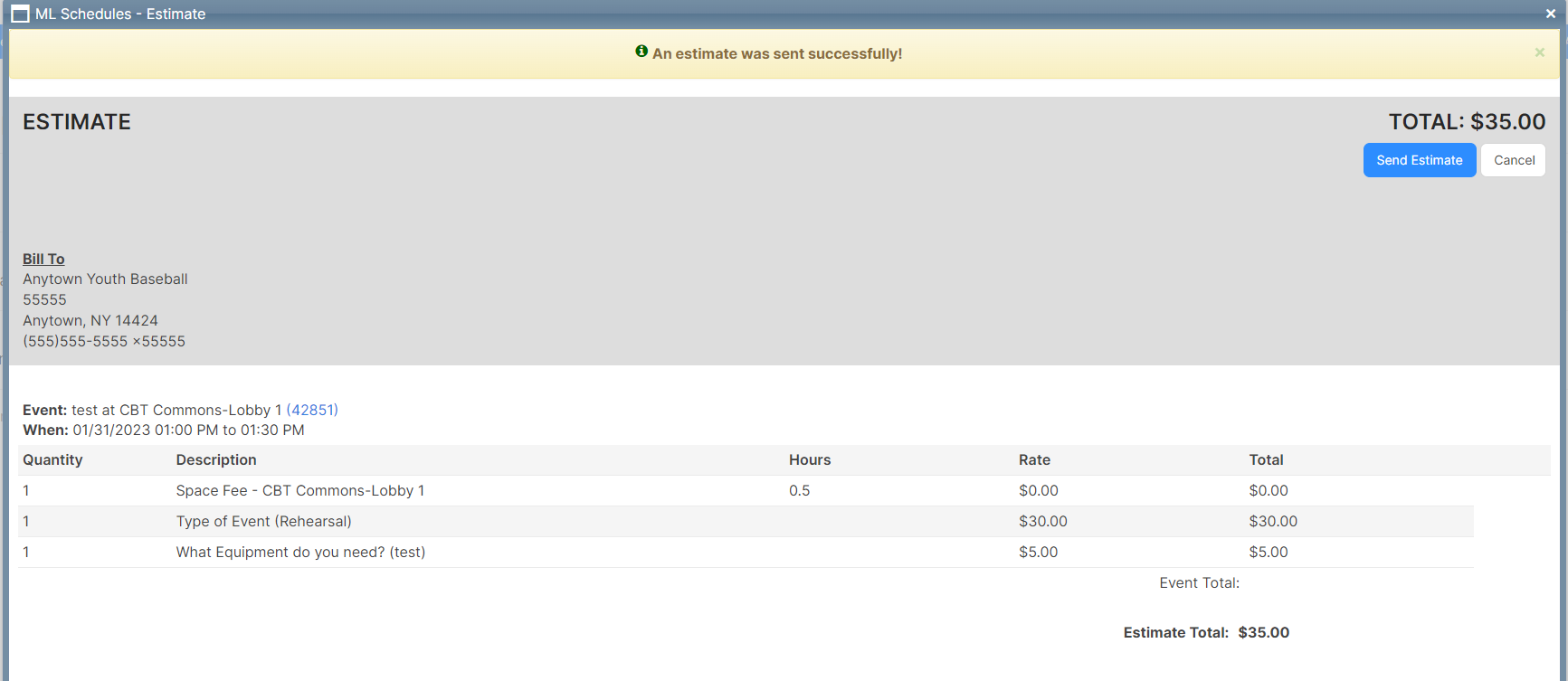 If an estimate has already been sent for a request, a message will display on the Request details page.

You can view the estimate by selecting Actions > View Estimate.