ML Schedules™ allows you to embed a public calendar directly on your district website using an iframe.
Your district webmaster will most likely need to be involved in the setup of this feature.
If you need an example of an iframe format please contact the MasterLibrary™ support team.
What do I have to do to use this feature?
District Admins have access to the calendar URL via Admin > Settings > Display Settings Tab.

You can also decide which information shows on your public Calendar by selecting Yes/No from the drop downs provided for the following: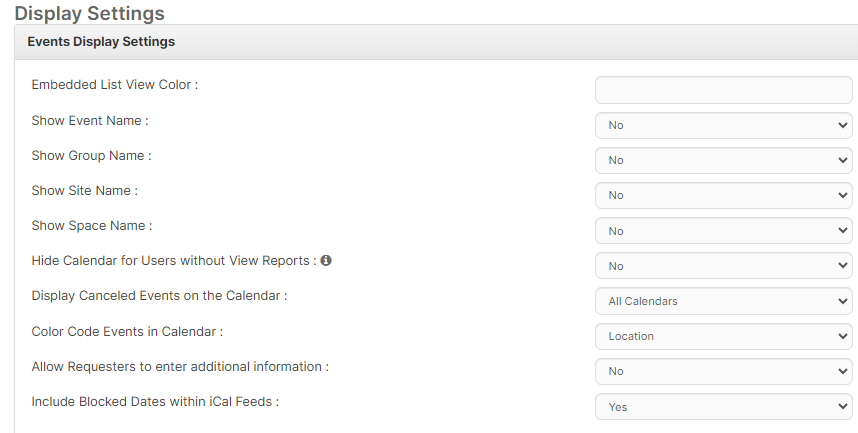 Additionally, you will want to make sure:
1. Your District Admin settings at the top of the screen for Show Event Details to Public are set to "Show".
Note: If this setting is set to Hide, you will want to change this to Show on previously entered events, by selecting the blue Show All Event Details button. You can individually change this setting on each event by selecting or unselecting the "Show Event Details to Public" check box.