Creating a New User Account (External)
1. First, access your districts ML Schedules™ software login screen using your district-specific URL.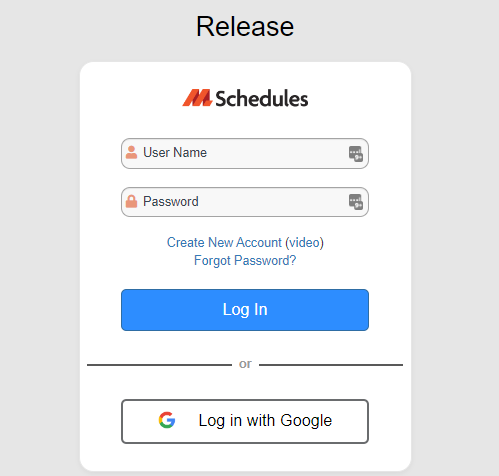 2. Select the Create New Account command from the login screen.
The New Account Setup screen (shown below) will be displayed where you can enter information about: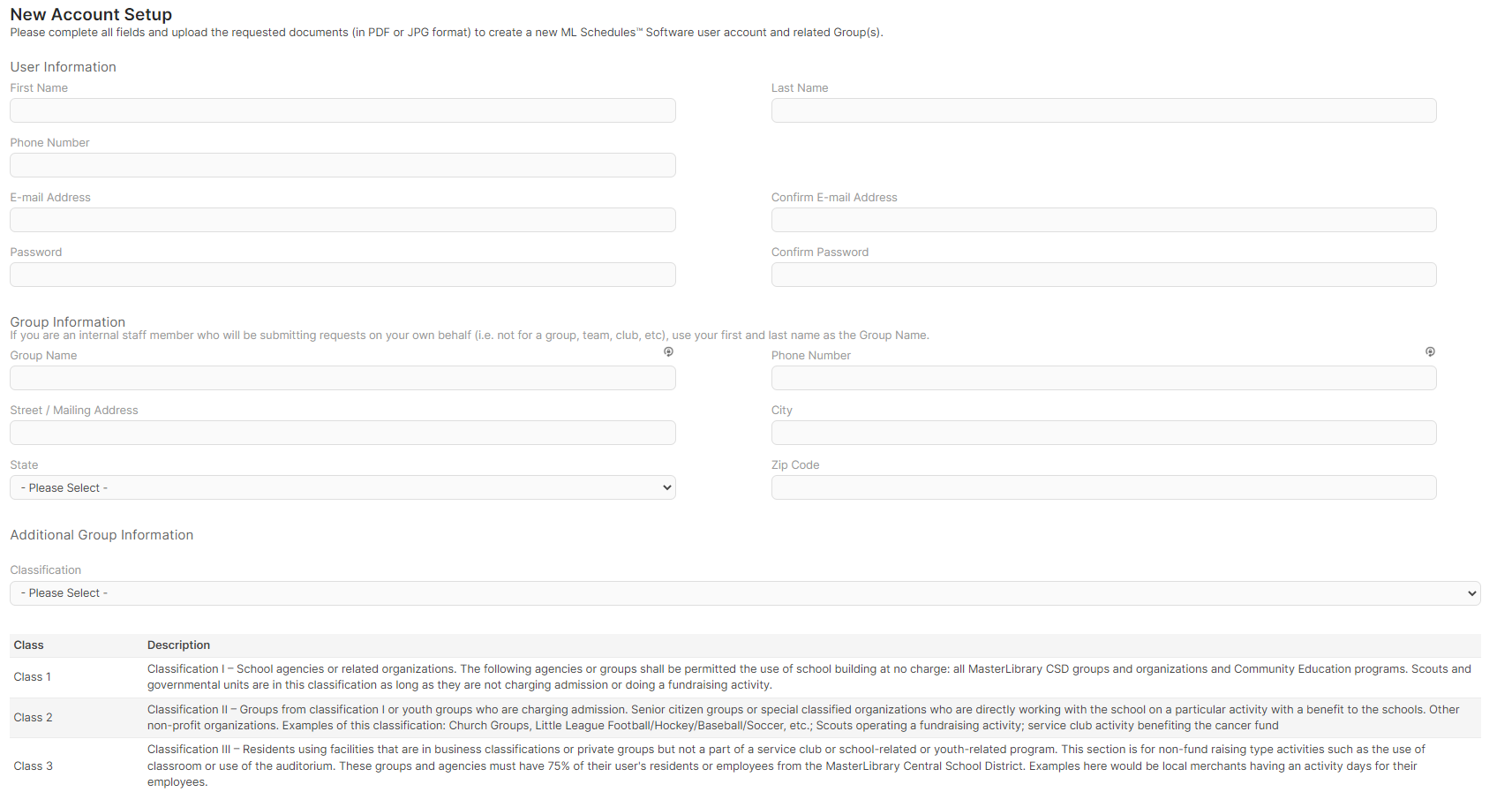 3. Enter all requested USER INFORMATION including:
First and Last Name

Email address including confirmation

Password with confirmation
Note: If you are an internal district staff member, you can use your first and last name as the Group Name.
4. Enter all basic GROUP INFORMATION information about the first Group you will be managing including:
Group Name

Phone number including Area Code

Street mailing address including ZIP Code
5. Select the Group Classification that most closely aligns with your Group.
Group Classification Notes:
A District Admin will approve/decline (or change) your requested Group Classification. Note: In some cases, you will not be able to submit Facility Use Requests until your Group is approved.

If your district does not use Group Classifications, the Classifications drop-down menu will have no available options.
6. Non-District Groups: Provide information about your Group's insurance:
Select the Choose File button in the Non-District Groups section to display a file navigation window where you can select your Group's current Insurance certificate (PDF or JPG formats).
Enter the Expiration Date from the Insurance Certificate.
Note: If your District requires insurance, you will not be able to continue with your Groups submission unless insurance is uploaded. The following message will be displayed.


7. Upload additional files relating to your Group in the Additional Group Files section.
Note: If you manage a nonprofit Group, it is recommended that you upload a 501(c)(3) form so the district has proof of the Group's nonprofit status.
When all relevant fields have been entered and files uploaded:
8. Select the Create User Account button at the bottom of the screen.
A thank you for registering page will be displayed, and an email message confirming your registration will be sent to the email address entered in the Create New Account screen. Keep this message for your records.
Related Procedures