ML Schedules™ Software allows District Admin and users with permission to Double Book the ability to double book a Space that already has an event scheduled.
---
To Double Book a Space:
1. First begin the Request Process by selecting the orange New Request button at the top right of the screen or click directly on the Calendar on an open time slot. (as shown in the image below.)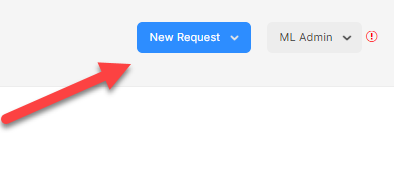 2. Fill out the information as you normally would and select the View Availability button.

3. If the Time and Space you chose already has an existing event at this time it will be listed in red and will appear as Available= *NO*.
4. Select Continue.
There will be a note stating:
* You are allowed to double book this space based on your role at the District. *

4. After selecting Continue, you can complete and submit the request as you normally would.