While logged into ML Schedules™ Software:
1. Select your name at the top right and select profile.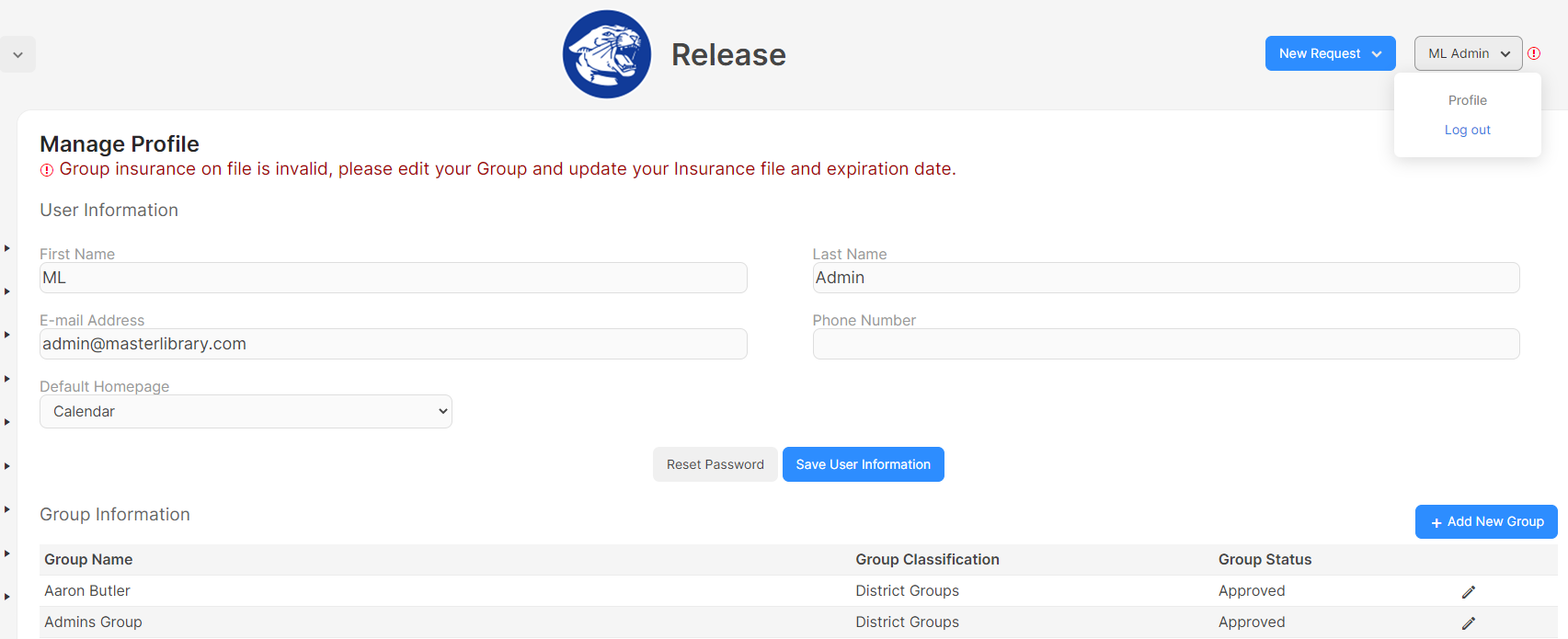 To add insurance information to an existing group:
2. Select the

button next to the name of the Group you want to edit. The Group Profile screen will be displayed.
3. In the Insurance Information section of the screen, select the Choose File button, navigate to the correct file, and select the OK button.
Note: You do not need to remove the existing file, before uploading the new file. By uploading a new file, it will simply overwrite the existing file.