Any staff members that are a part of the district's approval process should be assigned the Space Approver role. Districts can have different sets of approvers for each individual space; e.g., a high school gym's approval process can differ from the auditorium's approval process.
Users assigned the Space Approver role will have the following ML Schedules™ Software capabilities:
1. Receive email notifications when it is their turn to approve a submitted request.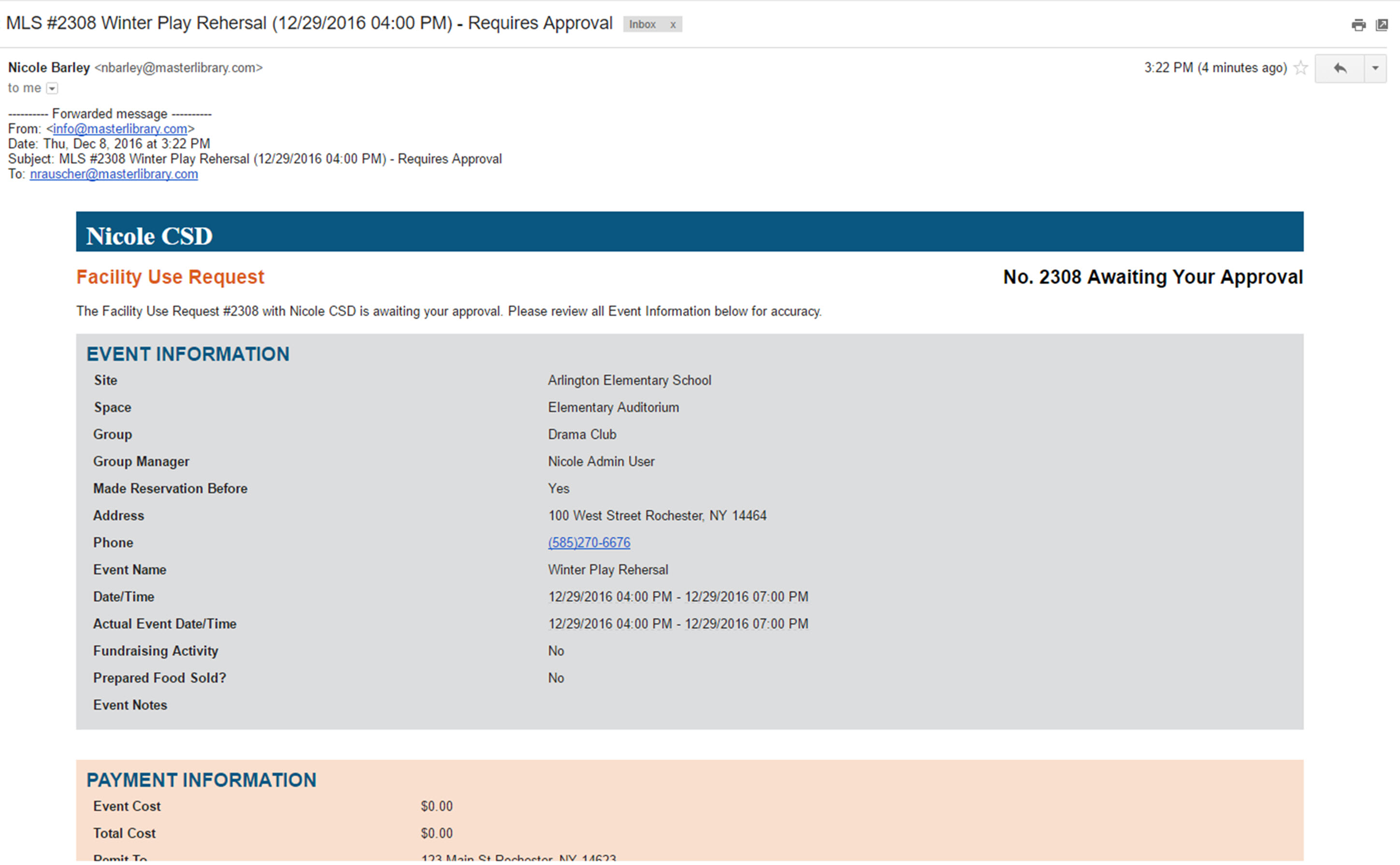 2. Manage requests that require their approval. See Respond to Facility Requests.
3. Ability to Submit a Facility Use Request.
4. View available Reports.
District Admin Note: Click here for the procedure to setup a staff member with the Space Approver role.