This procedure describes how a District Admin can issue a Work Order request from ML Schedules™ K12 Facility Request Software from ML Work Orders™ Facility Maintenance Software.
1. Select Reports > Detail Report. The detail report will show you all event scheduled within the selected time frame as well as any additional information, notes, equipment, or personnel needed to support each event.
2. Select the Event ID in which you would like to create a Work Order for.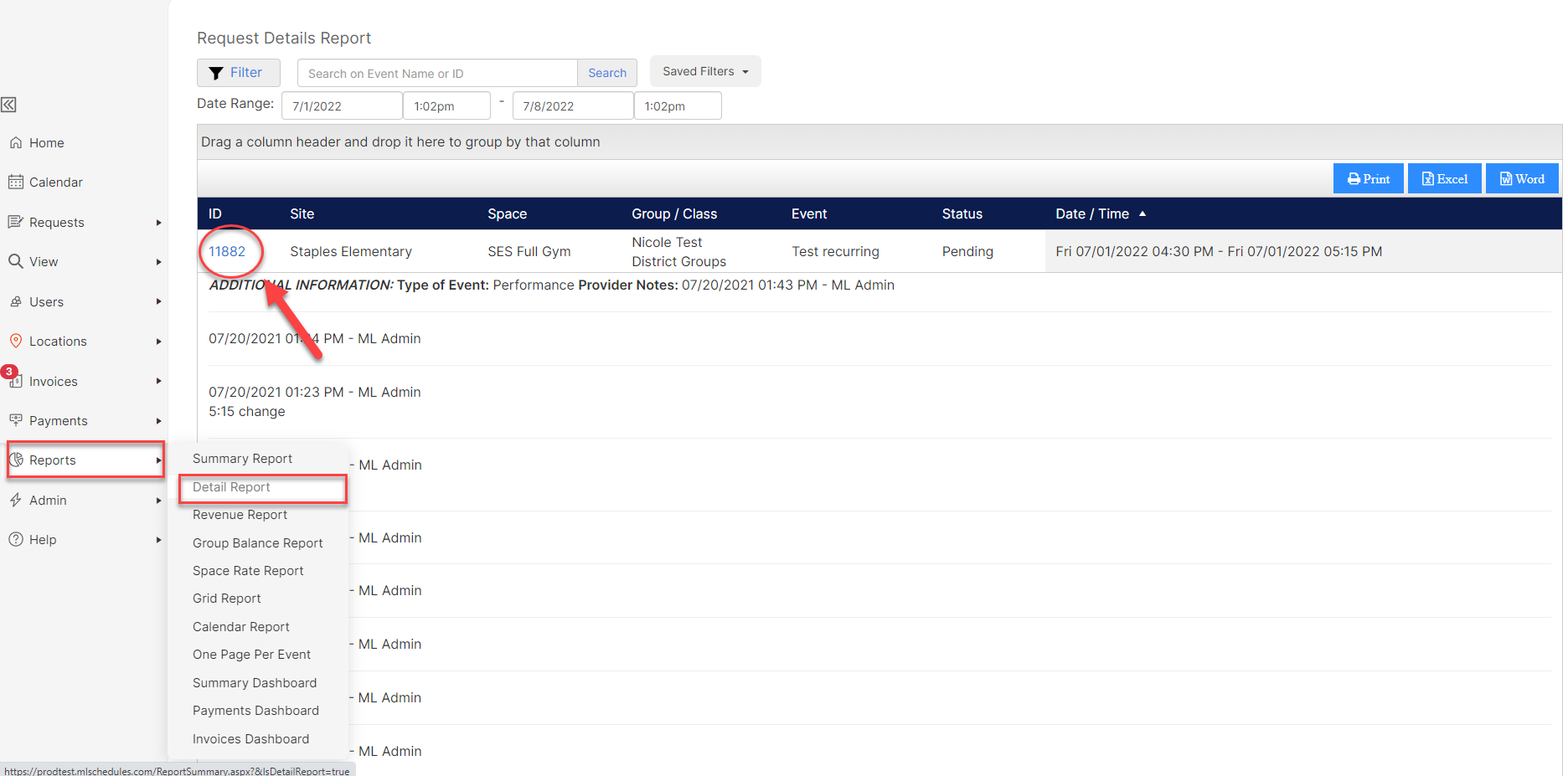 3. Click the Actions button in the Reservation View detail page and select the Create Work Order on ML Work Orders from the dropdown menu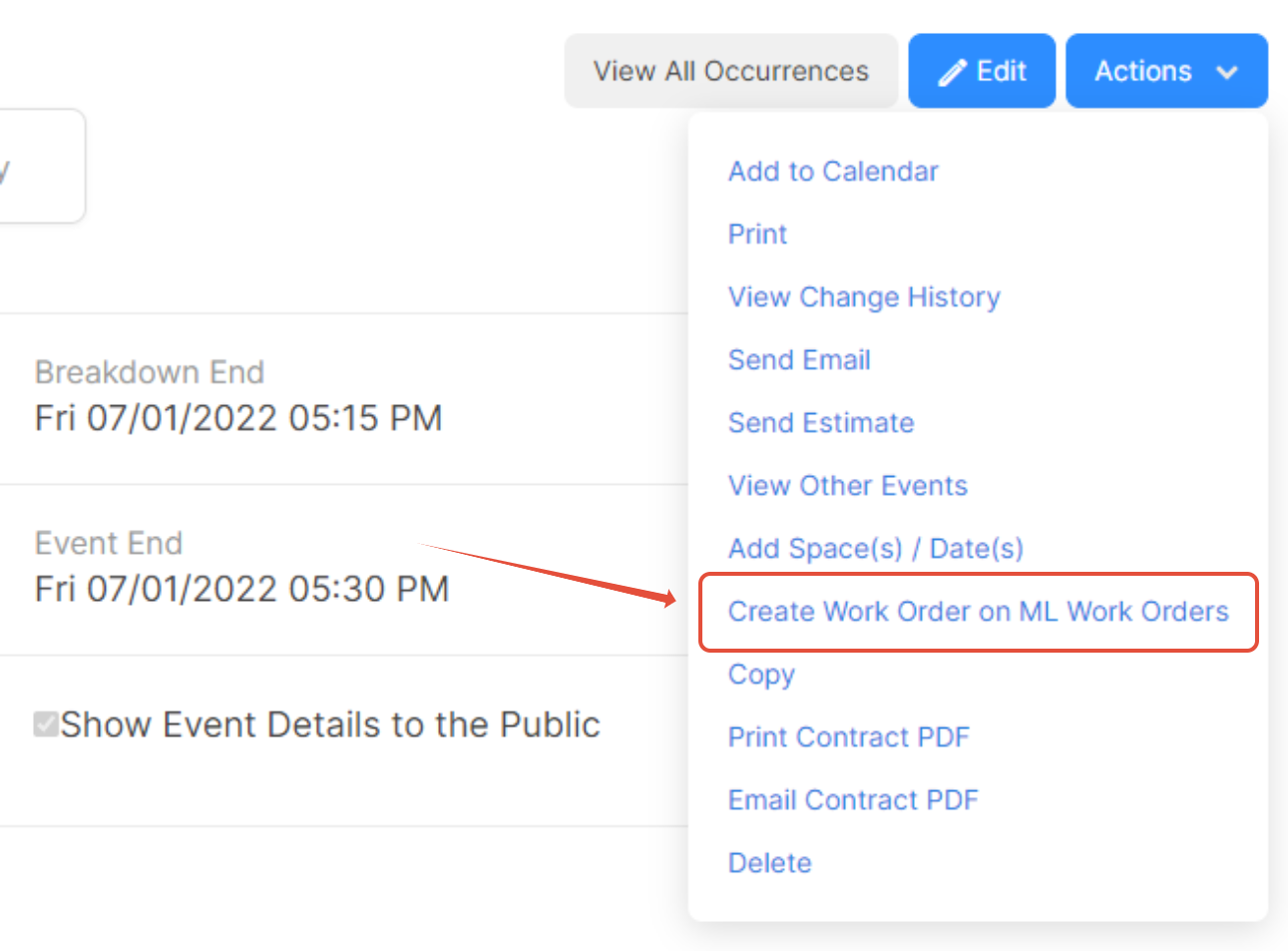 4. If there are multiple types of work orders you will be prompted to select the work type. Then click Create Work Order.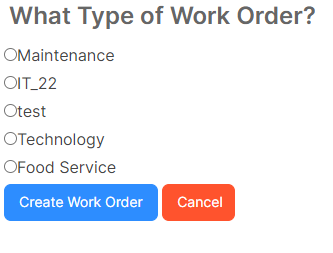 You will be notified that a Work Order has been created.
5. You also have the option to select the click here link to view the Work Order and enter any additional notes.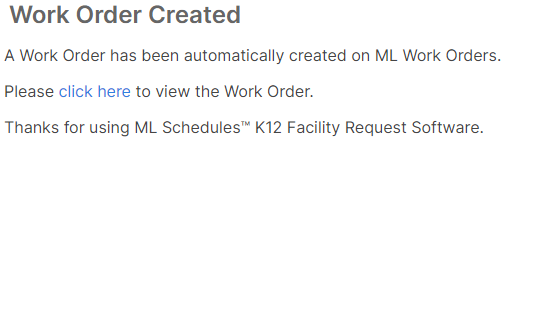 6. A PDF of the ML Schedules™ Request Details screen will automatically be uploaded to the Files section that can be viewed by the staff member responsible for event setup.